Lucilla
Tel: 020 8554 5133
E-mail: shop@schooluniformshop.info
Website: http://lucillaschooluniforms.co.uk/
Address
180a Cranbrook Road
Ilford
Essex
IG1 4TA
A local store, uniform retailed in the store.
Has been retailer of Woodford uniform for many years
John Lewis
Tel: 08456 049 049

Website: http://www.johnlewis.com/
(direct to uniform)
Orders can be placed on-line (any time between 7am and midnight, 7 days a week) or purchased in-store
Delivery to home address, to John Lewis store or to Waitrose branch.
Samples in all sizes (for fitting purposes) held at John Lewis, Westfield (Stratford)

General Items
"Woodford Blue" regulation kilted skirt
Blue and white striped regulation blouse (long sleeves)
Navy Blue regulation pullover or cardigan with school logo.
Plain blue coat-type overall for Science
Blue & white striped butcher-style apron for Food Technology
A scarf, if worn, must be regulation, plain navy or plain black
An outdoor coat, if worn, must be plain navy blue or black fabric (not denim)
Hair should be neat and the face clearly visible ; all slides and hairbands must be navy blue, black or brown
Socks should be plain white knee-length
Plain white or natural tights
Shoes should have flat and broad based heels and have a strap or laces to ensure that the shoe is firmly fixed to the foot. They should be navy blue, black or brown in colour.
N.B. For safety, all footwear must be secure and well fitting. Trainers, casual shoes and boots are not acceptable in school
Jewellery may not be worn except for a single plain religious symbol worn out of sight and one plain small gold or silver stud worn in the lobe of the ear.
Optional Uniform
A short-sleeved regulation blouse is available to be worn with the kilt.
Head covering worn for religious reasons (eg. turban, headscarf, kerchief) in plain navy or white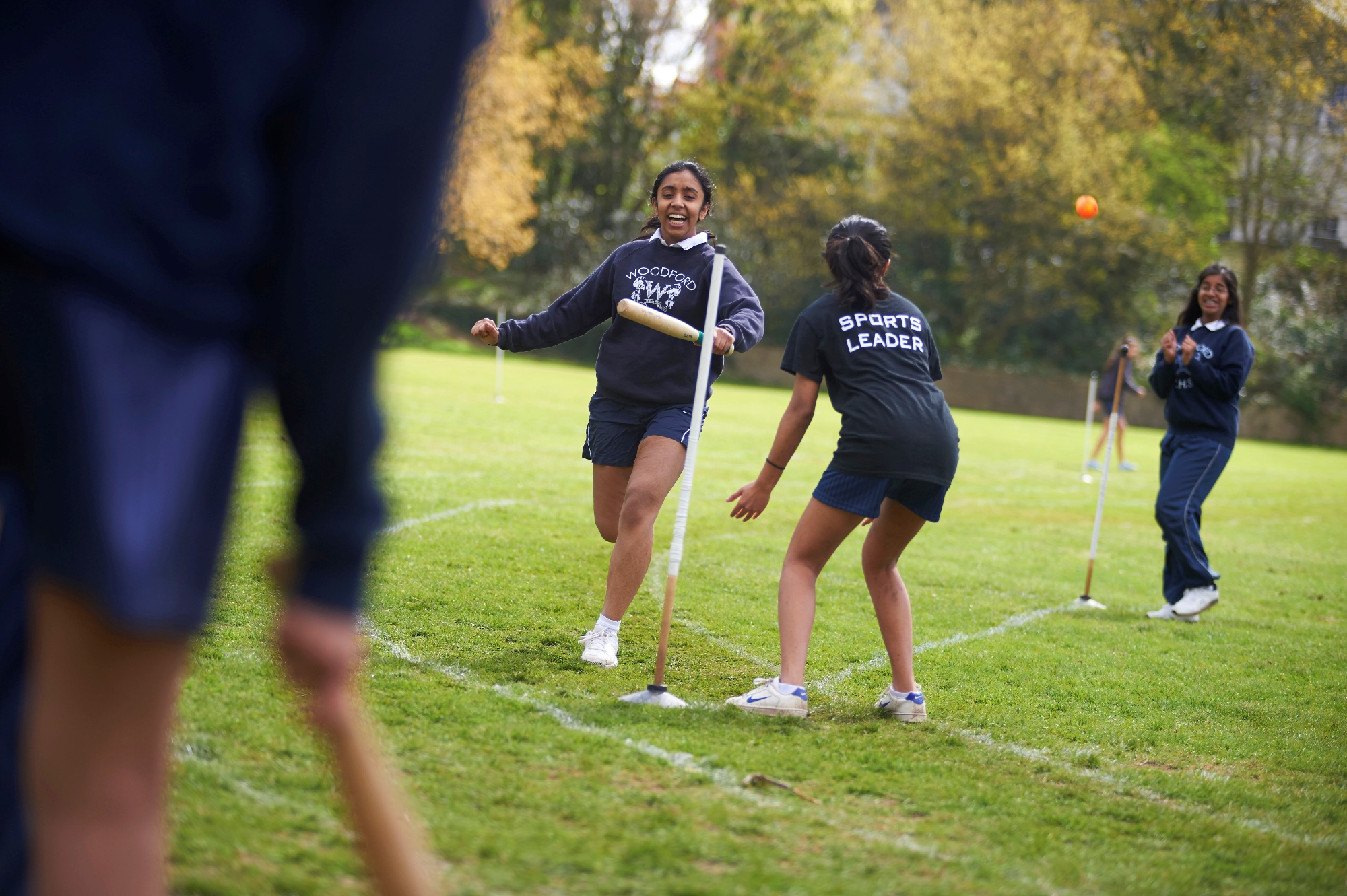 Games Uniform
White aertex blouse
Navy blue 'classic' shorts
White ankle socks for games
Navy blue, long football/hockey socks
Pair of trainers (lace up with sufficient cushioning underneath)
Regulation sweatshirt with school logo
Navy blue pleated games skirt
Navy-blue pants (to be worn underneath games skirt)
Sports bra (when required)
Gum shield
A suitable bag for storing kit
NB. Trainers should be mainly white, but we acknowledge that most good sports trainers will have some colour down the sides. They should not be plimsoles, fashion trainers and not of the ankle boot type. Please ensure that trainers are suitable.
Optional Sports Items
Regulation outdoor tracksuit trousers
Regulation tracksuit outdoor jacket
Hockey stick
Football boots/Astro-turf boots
Shin Pads (Y7 & 8 only)
Plain white sunhat (or white with small sports logo – not baseball cap)
N.B. Please note that ALL items of school uniform must be clearly marked with the owner's name. It is impossible to return items which are not marked. Initials alone are inadequate.