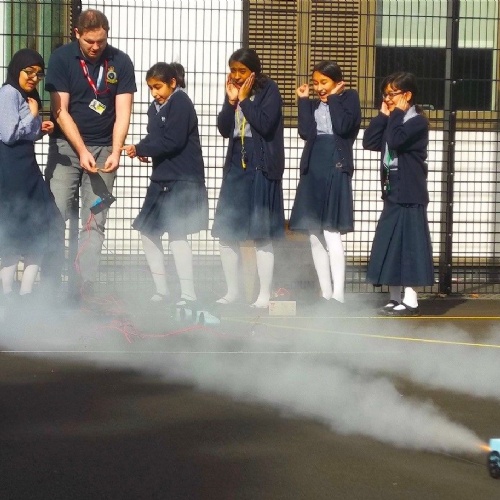 As part of a national STEM initiative, year seven students designed, made and raced rocket cars at Woodford County on Wednesday 14th March.
The experience was underpinned by the BLOODHOUND project, a global engineering adventure, using a 1,000mph world land speed record attempt to inspire the next generation to enjoy, explore and get involved in science, design, technology, engineering and mathematics.
This exciting project allowed students to understand the connection between Science, Maths, Engineering, Design and Technology. Their theoretical understanding was put into practice within Product Design as they designed and constructed their own mini rocket cars.
The students' efforts culminated in 'Rocket Car Race Day', when 45 teams competed against each other to see who could race for the line in the fastest time. Amongst mini explosions of rocket propulsion, exhaust smoke, and whizzing speed, the winners emerged triumphant!
Congratulations to the following 7A students, who will now be competing in the regional semi finals at RAF Henlow in May: Hanna; Amara; Zara and Sampriti.
Well done everyone and thank you to the military engineers who visited us to co-ordinate race day.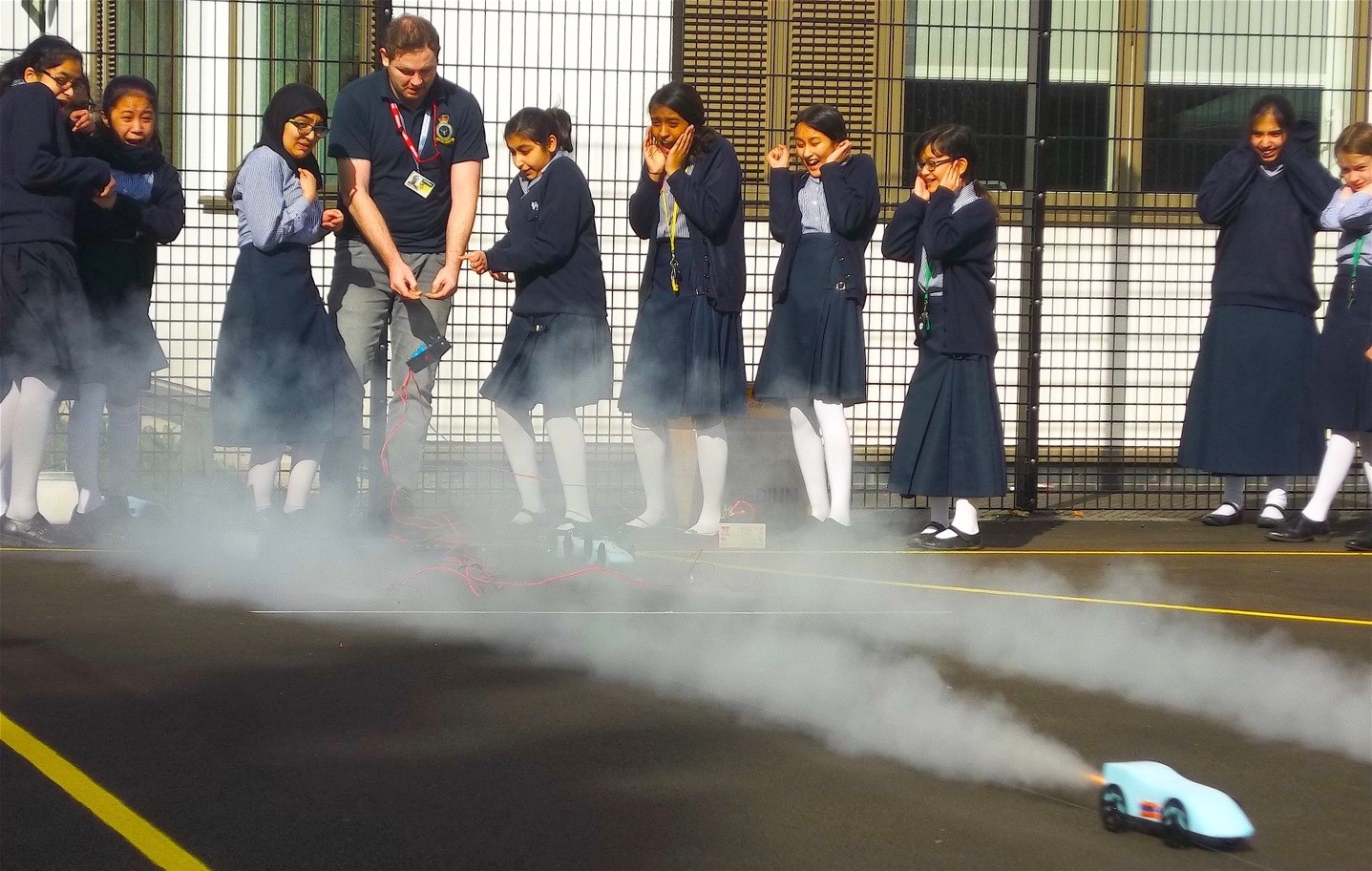 Rocket Cars at Woodford County