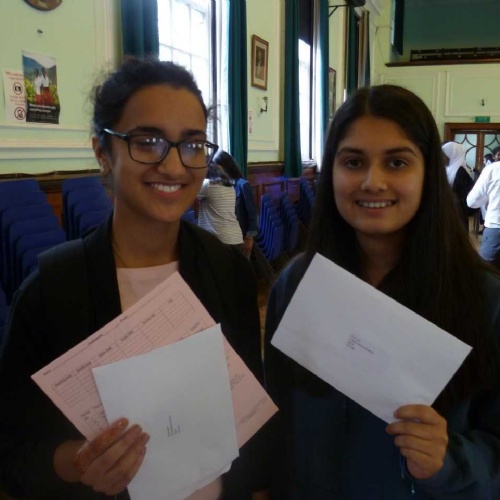 Year 11 achievement has been exceptionally strong across the whole Year 11 cohort.
All subjects but one (Classical Civilisation) were examined on the new and more challenging GCSE format this year. We are delighted with the results which testify eloquently to the ability and application of our students and to the skill and dedication of their teachers. Grade 9 is the highest grade allocated, reserved for the very highest performances. At Woodford this year no fewer than 34% of entries achieved this accolade.
389 grade 9s were awarded at Woodford; two girls achieved straight grades 9s across their ten subjects and 44 had straight 9 – 7 grades (A* / A grades in the old currency). Results in Triple Science, for which the whole cohort is entered, were impressive and indeed performance across the whole curriculum provided plenty to celebrate. Congratulations everyone.