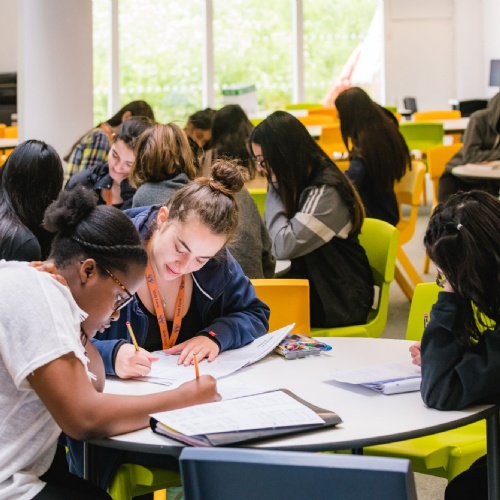 Girls have responded magnificently to the reformed A-Levels, and they and their teachers and parents had much to celebrate on results day.
79% of the 476 exam entries this year were awarded A* to B grades with 16% achieving the top A* grade designed to recognise the highest levels of achievement. Seven girls achieved a clean sweep of A* grades across all their subjects and a total of 40 students had straight A* / A grades.
Woodford students will be taking up places at universities all over Britain in October. 10 girls have places confirmed at Oxford or Cambridge.
We congratulate every one of our A-Level candidates. We are very proud of their achievements.