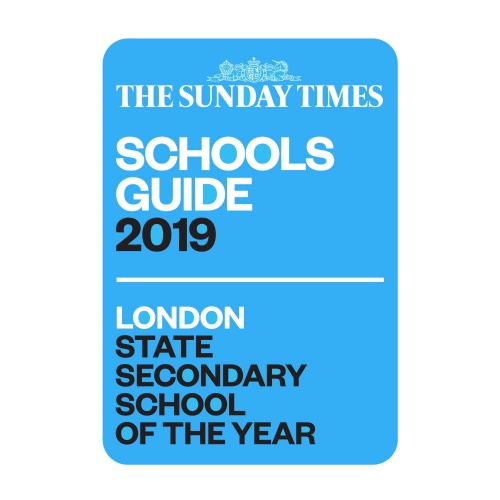 In its Centenary Year (2019) Woodford County High School for Girls has earned the title "London State Secondary School of the Year".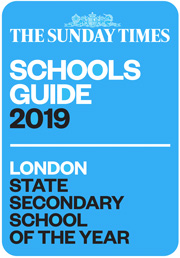 The Sunday Times announced the accolade in its annual Parent Power publication (25/11/18), citing academic results, rates of improvement, the wider life of the school and its place in the community it serves as factors influencing the panel's decision. A Parent Power spokesman said:
"On all fronts, Woodford County High looked the right school to recognise as our London State Secondary School of the Year."
The award is fitting recognition for the work undertaken by bright girls and their skilled and committed teachers. Everyone in the school community contributes to creating a positive and supportive environment for learning. A busy calendar of extra-curricular activities ensures personal development extends beyond the classroom and encourages creativity as well as fostering girls' considerable potential as leaders.
To have our school so conspicuously celebrated is a matter of great pleasure to all of us. And those founders who, in the aftermath of a World War, had the vision and tenacity to establish a school here for the education of girls, would surely have taken no less pride in the coincidence of this accolade with our upcoming centenary celebrations.
Jo Pomeroy
Headteacher