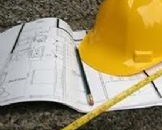 We are delighted to learn that one of our June leavers has been awarded a prestigious scholarship from the Institute of Civil Engineers (ICE). Congratulations Jessica!
QUEST Undergraduate Scholarships are awarded to high calibre students who have the potential to excel as civil engineers. Recipients benefit from £2,500 per year whilst studying for a degree and have paid work placements with their sponsor company during the university summer holidays.
ICE is currently inviting applications from students who are due to begin a civil engineering degree in Autumn 2013. Applications can be made between 15 April to 7 June 2013 and the awards are made in October. Any student in Year 13 who believes she may be eligible and would like to apply should seek further information from Ms Fearnhamm.