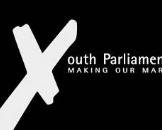 Two Woodford County High School students – Sabah Mohammed Y10 and Atena Ahmed Y11 are standing for the Youth Parliament and will be campaigning for votes.
The Redbridge Youth Election takes place every year and students can vote for two Youth MP's and two Deputies to represent them locally at the Redbridge Youth Council and nationally as part of the UK Youth Parliament.
This year's voting will take place between Monday 3rd and Friday 13th February 2014. Every student at Woodford will have the opportunity to vote.
Manifestos of all the candidates can be found by following this link
http://www2.redbridge.gov.uk/cms/children_and_schools/redbridge_youth/redbridge_youth_council/redbridge_youth_election.aspx
Results of the 2014 Youth Election will be announced in March.