Our main building, finished in 1768, was originally the home for the owners of the Highams Estate. In 1768 this was Anthony Bacon MP. However, the Highams Manor (known as Highams Bensted) dates from at least the 14th Century, and the original house was situated close to what is now Blackhorse Road Underground Station. Much of Highams Park, including the lake, was originally encompassed within the grounds of the house.
You can find out more about Anthony Bacon by following this link:
http://www.historyofparliamentonline.org/volume/1754-1790/member/bacon-anthony-1717-86
William Newton (1735-90) was an architect. Born in London he was responsible for, among other things, the design of Greenwich hospital and chapel. It was Newton who planned the building of the original Highams House.
Humphrey Repton (1752-1818) was regarded as the foremost landscape architect of his day and, next to Capability Brown, is probably the most famous. Originally hailing from Bury St Edmunds in Suffolk, he moved to Romford in 1788. He received many commissions, usually from members of the aristocracy, and was responsible for, among others, the laying out of Wembley Park and Russell Square. Once the house was completed, Repton was commissioned to lay out the gardens and he created Highams Park lake by damming the River Ching. The grounds of the school owe much of their current look to the work of Repton, as does the balconied terrace at the rear of the present staffroom and school office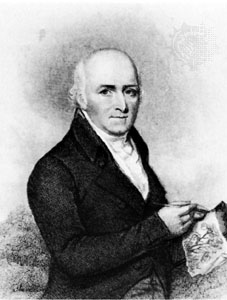 Edward Warner bought the property of Higham Benstead in 1849. Among other things, Edward was a barrister, Liberal MP, a JP and Deputy Lieutenant of Essex. It is said he was the wealthiest MP in the House of Commons and his purchase of the manor house was partly intended to reflect his elevated status. However, the Warner family is best known for the housing estates they developed later in the century, and this was mainly the responsibility of Edward's son, Thomas (1857-1934, right) and his wife Leucha. Many of the houses built as part of the Warner project are still in use in Walthamstow today, as is the Barking to Gospel Oak railway line, another Warner initiative. Thomas, like his father, was a prominent public figure and in 1910 he was made a baronet. By this time, the family had already moved to Suffolk and they eventually sold the house to Essex County Council in 1922, by which time it had already become Woodford County High School for Girls.