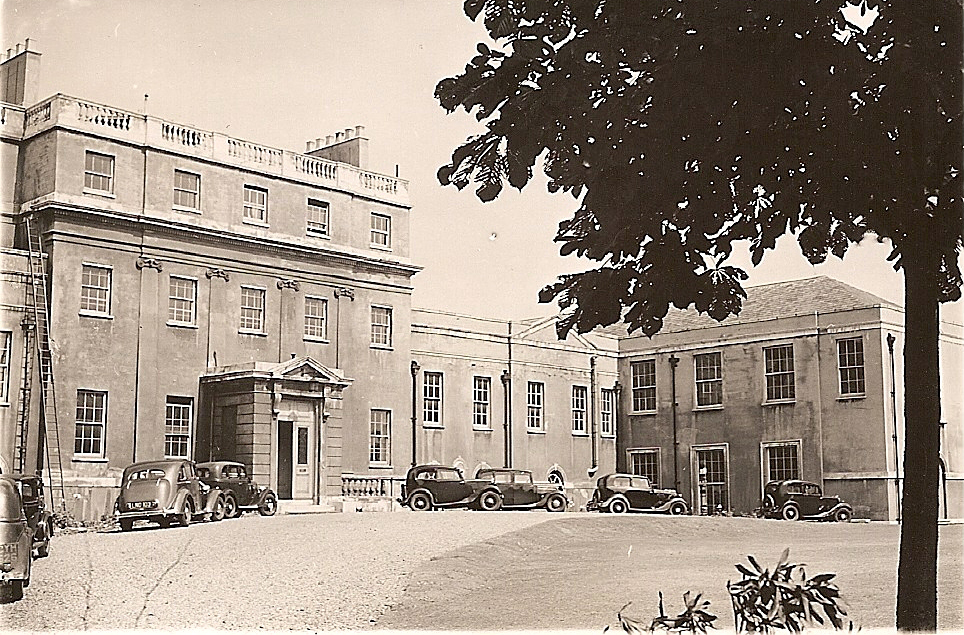 The school building was the site of Highams Manor, it was built in 1768. It was the private family home of the Warner Family, who also owned many other properties in Walthamstow. It was originally an elegant Georgian manor house containing kitchens connected to the room above by a dumb-waiter. Food was taken to the dining-room (now an ICT suite) through an adjoining door. There was a ballroom, library, chapel, living rooms, bedrooms on the first floor and at the top of the house were the servants' quarters. There was a stable-block and yard, vegetable garden, orchard, rose garden, tennis court and a park sloping down towards the lake.
The lake had been sold to the Corporation of London in 1891. The grounds covered 16 acres, and included the roads between Highams Park Lake and Chingford Lane are now: Charter Avenue, Henry's Avenue, Crealock Road and & Nesta Road (built in the early 1930s).
The building was rented from the Warner family in 1919. The grounds of the school were designed by Humphry Repton, who gives his name to one of the school's houses. The Main Lobby (which is now the school office) and the winding staircase were designed by William Newton.
During World War 1 it had been used as a military hospital and the building, in its time, has hosted some distinguished political guests including Winston Churchill.