Hi parents and friends of WCHS,
I hope everyone had a good summer and a warm welcome to all the new Year 7 parents/ carers whose children have just joined. I am sure many of you heard me discuss the PFA at the Year 7 event in June and what we do and how. We have been working alongside the school for a long time to help raise vital funds that are more crucial than ever!
It gave me great joy to be able to present Jo Pomeroy, Headteacher, with a cheque for £15,000 last term. In order to continue to do this we need all parents to take a more active role in the PFA and support us to support the school. It is in your interest and will be beneficial to your child's time at WCHS. There are so many ways you can be part of the PFA, some are simple and some allow you to be more creative.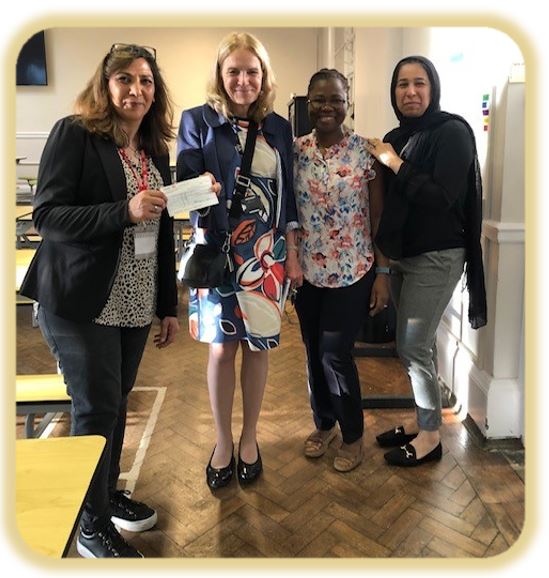 The PFA is a registered charity and we have an annual AGM planned for November 2022 where the main roles with be up for election again. Please do consider this and you will be able to ask more about the roles at the meeting.
We would like to invite all parents interested in knowing more to come and meet us on the Wednesday 12th October 2022 at 6.15pm and we will answer any questions you may have. The meeting will take place in the Conference Room.
The Headteacher will be joining us so you can see how we work in unison to provide the students with an opportunity to have some fun through our fundraising efforts.
Some of the events planned for this term include:
Movie Nights for Y7 & Y8

Christmas Disco Y7 & Y8

Cake sales

Theatre Society
We also sell refreshments at House Drama and music events and we have a few more ideas planned. However, we do need your assistance with this. So please do join us for a cup of tea/coffee and get to know how you can help!
We look forward to meeting you. Caroline Roberts – PFA Secretary On behalf of the PFA