Why Study Science?
Are you curious about the world around you and often wonder 'why' or 'how'? If so, then Science is the subject for you. Science investigates and answers questions about the world around us. Science helps us to discover new species, technologies, medicines, energy solutions, gene technologies and so much more. Studying science will help you to become a critical and analytical thinker who can solve problems, but also think creatively. Although learning involves understanding scientific theories, there are also plenty of practicals to allow you to observe the science first hand. At Woodford we value the importance of learning through experiments and our students become highly skilled in practicals, preparing them for the future STEM careers that many embark on.
KS3 Science
Pupils at Woodford are extremely enthusiastic about Science from the moment they start in Year 7. The KS3 Science Curriculum is taught over two years during Year 7 and Year 8. Learners follow a condensed but accelerated scheme of work covering a variety of topics in all three sciences: from animal behaviour to body systems in Biology, from chemical reactions to the rock cycle in Chemistry and from forces to energy resources in Physics.
Assessment is both formative and summative and there is a strong focus on AFL (Assessment For Learning) and APP (Assessing Pupil Progress), both of which have been integrated into schemes of work. Practical work is encouraged and learners become familiar with specific HSW (How Science Works) terminology, allowing for a strong foundation to build on at GCSE.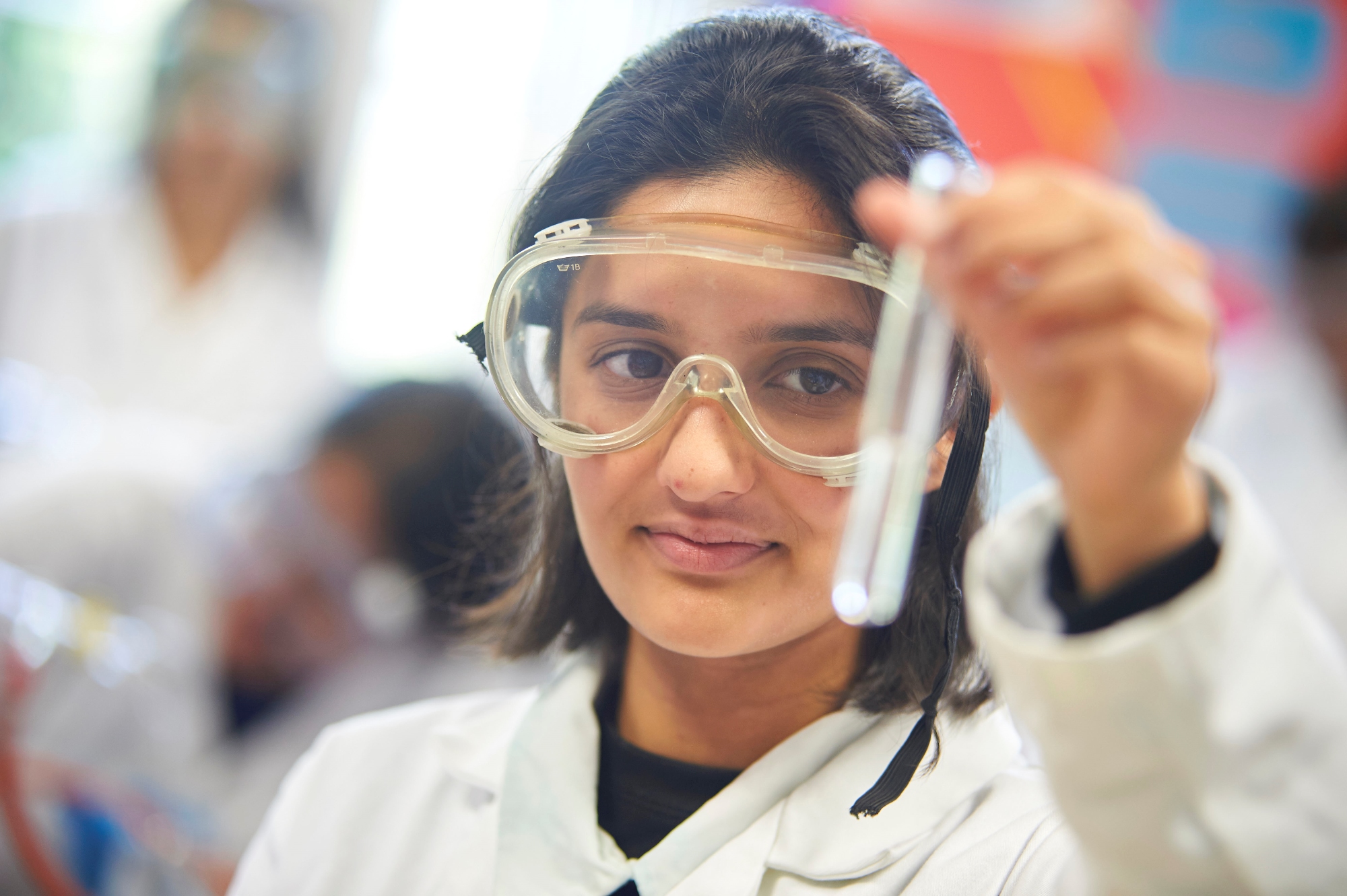 Enrichment activities at Woodford
The passion for Science at Woodford is encouraged by dedicated and highly qualified specialist teachers within the Science department. Numerous visits have been organised in Year 7 and Year 8 to expose learners to the everyday applications of Science. Visits have included gazing at the stars in the Royal Observatory Planetarium in Greenwich, having fun with Physics and forces while riding roller coasters in Thorpe Park and soaking up information and watching exciting Chemistry demonstrations in London's Science Museum.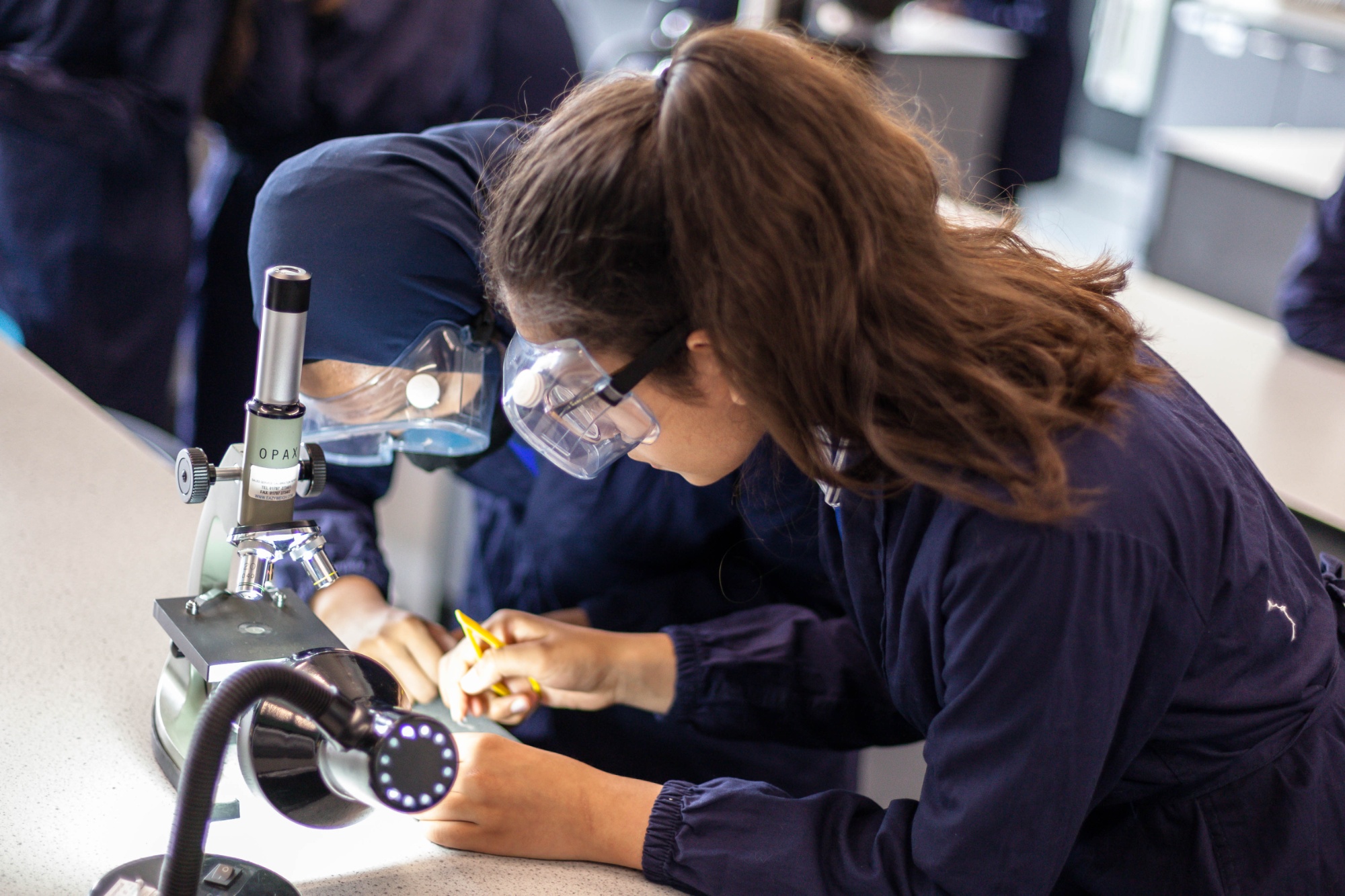 All Year 8 pupils take part in an internal science challenge which has included making a parachute to protect a raw egg when dropped from a significant height. During this challenge learners use a variety of scientific skills learnt throughout the KS3 course. They have also taken part in Borough science challenges held at a neighbouring school, and they often walk away with a number of prizes and certificates.
Sixth form students run a weekly Science club which is very popular with KS3 pupils. The club is often oversubscribed to the extent that, on occasion, disappointed pupils have had to be turned away from individual activities. Pupils have made volcanoes, written with fire and seen the magic of anti gravity water, all thanks to the mentoring and eagerness of older peers.