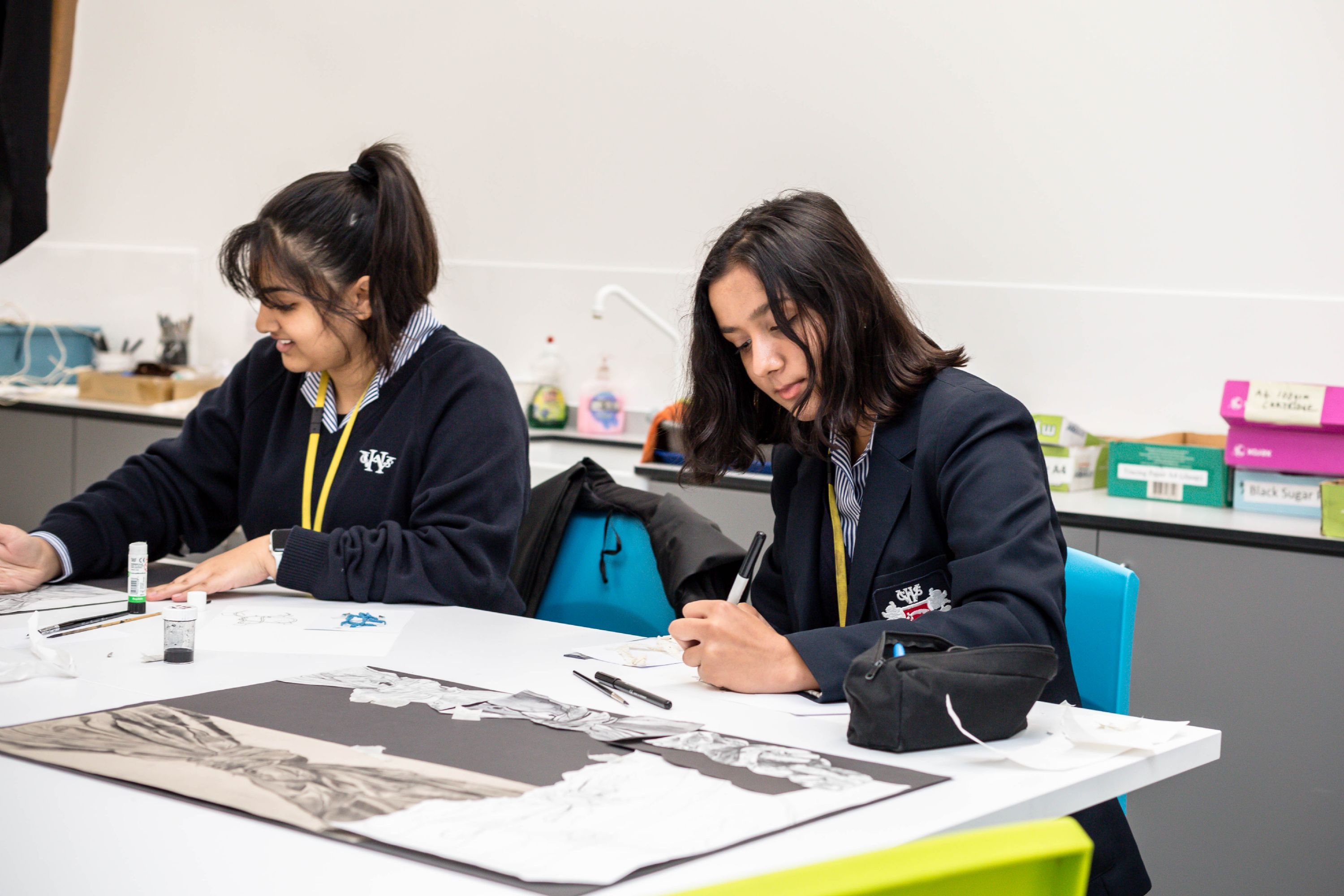 Learning is the core function of a school, but it's not, of course, an activity confined to schools, nor to an individual's years in formal education. It is, quite literally, a cradle-to-grave activity. A readiness to learn and to go on learning, and the skills to do so with increasing independence and enjoyment, are attributes that will set up a school-leaver not only for Higher Education and employment, but for life. We set a premium therefore on developing the skills, attributes and habits of mind in our students that will equip them with the confidence and versatility to adapt to whatever challenges the future brings.
The curriculum at Woodford is academic in nature and, as you would expect of a Grammar School, designed to stimulate and challenge our very able students. The core curriculum in KS3 and KS4 is deliberately broad, ensuring that all of them have a good grounding in the major disciplines before making their more specialized choices for A-Level. Our curriculum aims to promote students' development in every domain - spiritual, moral, cultural, mental and physical. In the Sixth Form they will choose from the 19 subjects on offer, and th vast majority will also undertake the Extended Project Qualification (EPQ) much favoured by universities.
The school is fortunate to be staffed by specialist subject teachers and skilled support professionals. The curriculum is well–resourced and while aspects of our beautiful listed building hark back to a bygone era, our ICT facilities are firmly rooted in the 21st Century. Our Managed Learning Environment (MLE) supports independent learning on and off site, and innovative use is made of developing technologies across the curriculum.
But, of course, learning is not confined to the classroom either. Ask a leaving student for her most vivid recollections of school and her account will be peppered with anecdotes of trips and activities, the highs and lows of inter-House competition and the challenges and rewards of leadership. Students learn from each other and from active involvement, year on year, in ambitious collaborative projects. Nor is there any shortage of role-models in the student body: the Sixth Formers so actively involved in supporting extra-curricular activities play an indispensable role in shaping the aspirations of the girls following in their footsteps. In education, it is the students themselves, with their talents and their enthusiasm, who are your ultimate sustainable resource.