The Redbridge Book Awards is an institution at Woodford. We are one of the founding schools of this programme which starts each December and culminates each June with an Awards Ceremony held in the Town Hall. We read, we critique, we decide…there can be only one!
redbridge Children's book award 2021 - short list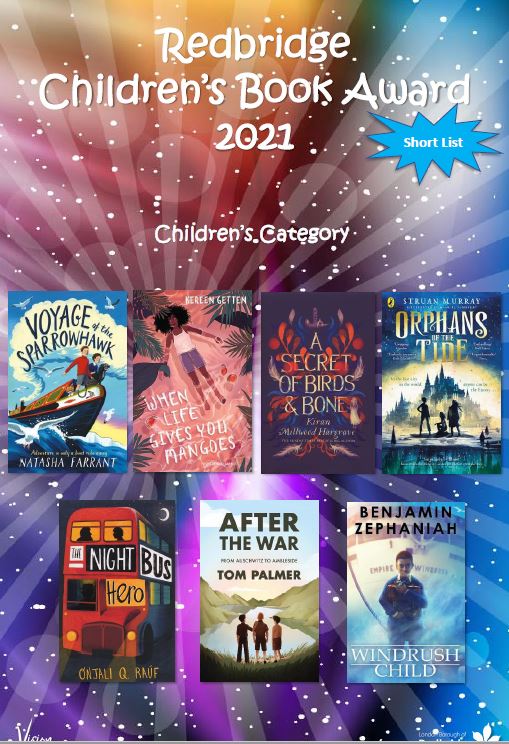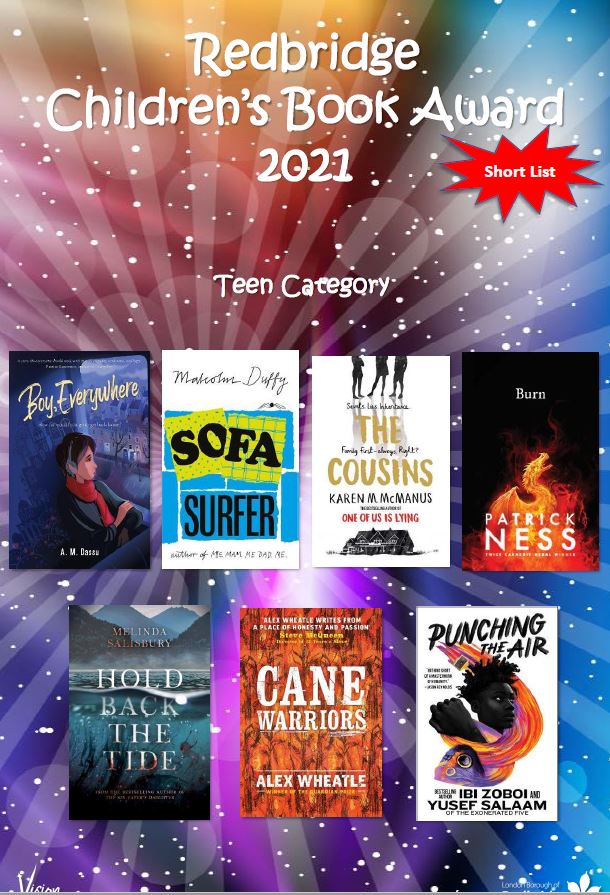 creative writing competitions 2021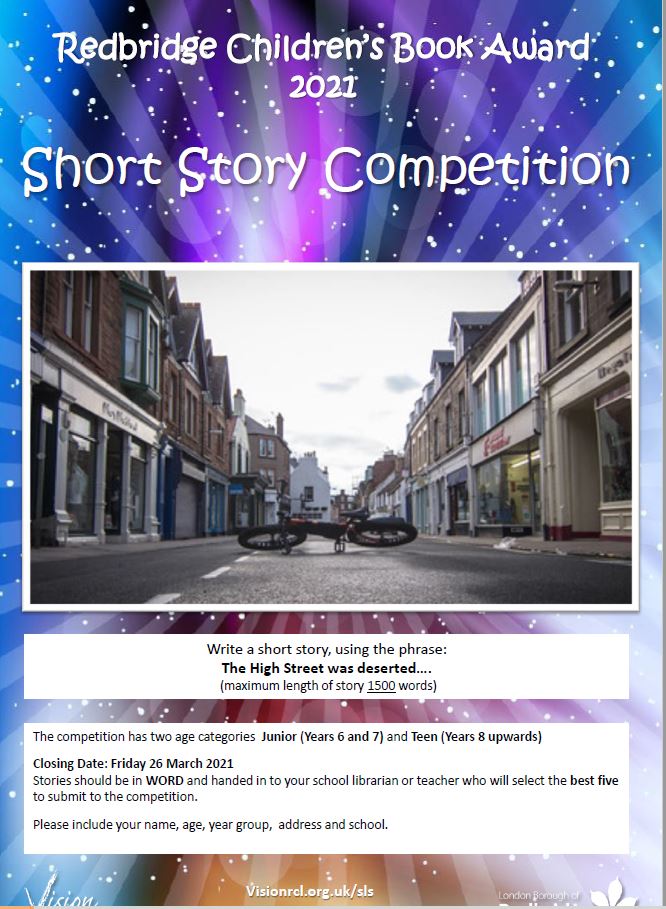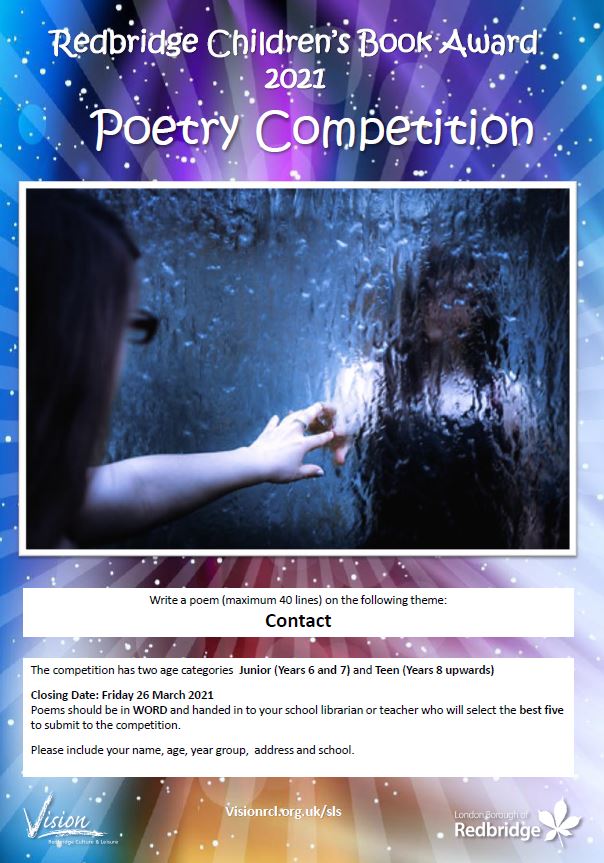 "It was an honour to be part of such an event. We definitely enjoyed ourselves thoroughly and we will come back next year. The quiz was fun and very competitive – although it was annoying that another school beat us!" Phabishana, Shasmitha & Srideeksha, Year 9.
"On the 28th June we went to the Redbridge Book Awards at Redbridge Town Hall. When we got there, there was an opportunity to buy the shortlisted books which I personally thought were amazing books. After we had an author panel and we got the chance to ask questions for example 'if you could choose to meet one fictional character who would you meet' and we heard some very interesting answers. We also had a quiz on the shortlisted books which I thought went quite well. Sadly the day came to an end after announcing the book award winners and they also announced the winners of the poetry and writing competition. A number of people from our school won prizes for this. Overall I think that the Redbridge Book Awards was a fun and amazing experience which I would gladly want to go to again." Year 7 student.
CHILDREN'S WINNER (click the book cover below)
TEEN WINNER (click the book cover below)