CAREERS- INFORMATION & ADVICE FOR STUDENTS AND PARENTS
Careers education and guidance programmes make a major contribution to preparing young people for the opportunities, responsibilities and experiences of life. At Woodford, a planned progressive programme of activities supports them from year 7–13 to develop an awareness of employability skills and understanding of opportunities in the working world that suit their interests and abilities and helps them to follow a sustainable career path. We want to ensure all students have the research skills and knowledge to access a wide variety of information, advice and guidance, allowing them to make informed decisions to become successful lifelong learners.
In this section of the website you will find information about:
where to seek careers information
post-16 options
college courses and apprenticeships
events including college open days/evenings
in-school events and opportunities
how to apply and write personal statements
information for students, parents and employers
links to additional information
| | | |
| --- | --- | --- |
| Dr C. Ashraff | Mrs K.Patel | Mrs L.Sawyer |
| | | |
| --- | --- | --- |
| NAME | ROLE | EMAIL |
| Dr. C.Ashraff | SLT – responsible for Work related learning | ashraffc@woodford.redbridge.sch.uk |
| Mrs K. Patel | Careers coordinator | patelk@woodford.redbridge.sch.uk |
| Ms L. Sawyer | Careers Administrator | sawyerl@woodford.redbridge.sch.uk |
The governing body has a statutory responsibility to monitor and evaluate the effectiveness of the school and its curriculum in order to promote high standards of educational attainment (DfE, 2014a). Effective careers guidance contributes to raising
aspirations, improving motivation and overcoming barriers to success.
The Link Governor for Careers at Woodford is Ms Dal Chana.
Woodford's own Enterprise Adviser (EA)
Ms Desiree Miller (senior tax consultant at KPMG) is our own Enterprise adviser. She has been supporting our careers programme since 2020. She has been supporting us in the development and implementation of our careers strategy ensuring all students are prepared and inspired for the fast-changing world of work. She has been part of 'Compass Tracker' evaluation process. Desiree delivered an excellent workshop on writing a CV and has more talks planned for the current academic year. She also contributed in improving our career section on website. Desiree offers her valuable time with regular meetings.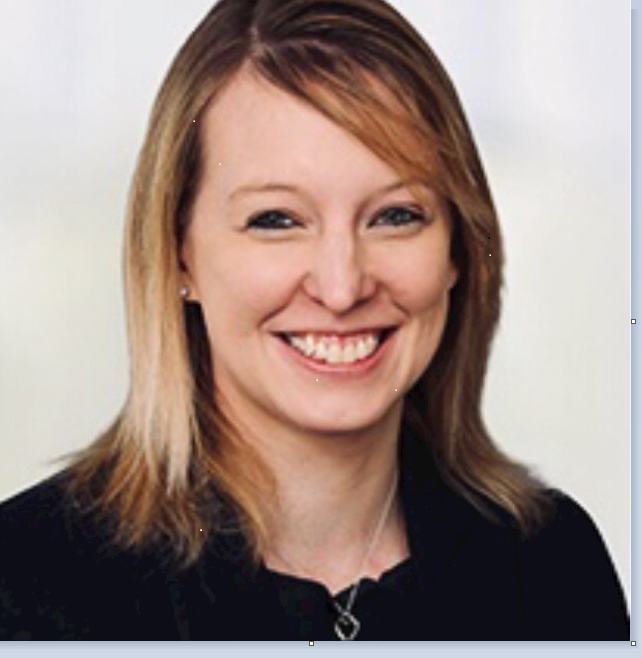 Labour Market Information (LMI)
Labour market information is particularly useful for schools, colleges and universities. This can help students to better understand the labour market, career options and the demands of the local economy. Teachers can use these insights to plan curriculums which meet student career requirements to enhance future employability for young people.
LMI enables students to consider all aspects of employment with relations to the economy and how it operates. Career map recently partnered with Education and Employers to release a study which highlighted the disconnection between young people's career goals and the jobs available in the UK. It was reported that young people who had access to labour market information made career goals which were better connected to the UK job market.
At Woodford, we update LMI on Teams, it is a part of our PSHCE/Careers lessons, it will be updated on digital signage in CC building and will be displayed across the school.
Some important websites for parents and students are
Explore more than 200 career profiles including videos, job opportunities, salaries, national performance etc.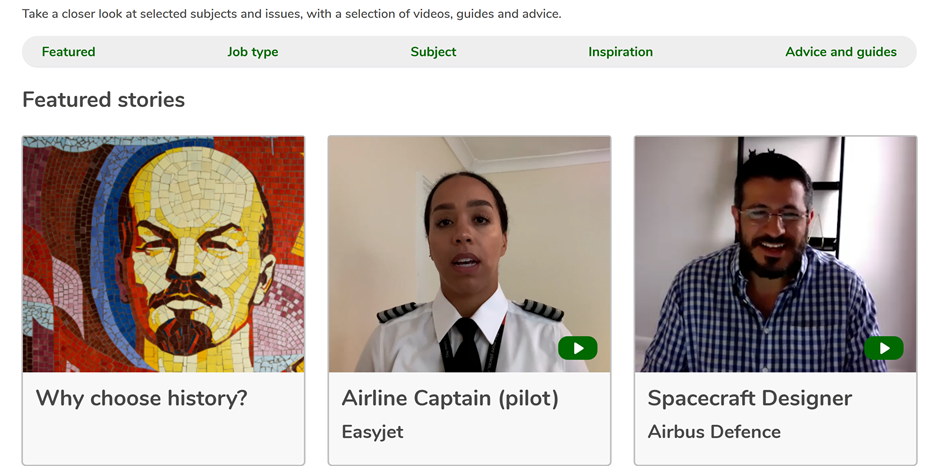 ALWAYS CHECK THE CAREERS CHANNEL ON TEAMS FOR MORE INFORMATION AND VACANCIES
Amazing Apprenticeships
See attachment below for advice, guidance and apprenticeship news (for parents and student).
National Apprenticeship vacancies
https://www.gov.uk/apply-apprenticeship
The Careerometer Widget
The widget below can be used to access and compare key information about occupations to help with exploring potential careers. The Careerometer widget provides access to a selection of headline data relating to pay, weekly hours of work and future employment prospects. The data are organised by occupation; simply type in the title of the job you are interested in and the widget provides a series of options from which you can select the most relevant to you.
START PROFILE – Find your ideal career
https://login.startprofile.com/Login.aspx
Useful links for parents
Post 16 / 18 Careers Guidance and Apprenticeship Opportunities
| | | |
| --- | --- | --- |
| Name | | Description and Link |
| UCAS Progress | | Enables young people between 13 and 17 years old to search for courses across England and Wales. |
| Gov.uk | | Information for 14-19 year olds, including apprenticeship vacancies. |
| Careers World | | This website provides information on job sectors and has some job and apprenticeship vacancies specifically for the South East region. |
| Future Talent | | Search and apply for the latest apprenticeships, jobs and courses in the local area. |
| Not Going to Uni | | This site provides information on the opportunities available after school - for training, employment and sponsored degrees. |
| The Big Choice | | Find jobs for school and college leavers and search through apprenticeships and gain information on scholarships |
| Careermap | | Careermap is the leading website for 16-24 year olds looking for a pathway into employment. |
Higher Education and Progression to University
| | | |
| --- | --- | --- |
| Name | | Description and Link |
| UCAS | | The organisation responsible for managing applications to higher education courses in the UK. |
| Unistats | | The official website for comparing UK higher education course data. It includes official data on each university and college's satisfaction scores in the National Student Survey, jobs and salaries after study and other key information for prospective students. |
| UK Course Finder | | A good site to look at you have no idea what you might like to study. It has a subject's interest questionnaire which provides degree subject suggestions based on your answers. You'll then be able to search for university courses relating to these subjects. You can also search for unis by the number of UCAS points. |
| Getting In | | This site offers revision materials for both GCSE and A Level and lots of information about choosing and applying for university, including when open days take place, the process of applying and lots of sample personal statements. |
| Which? University Guide | | The Which? university guide has lots of information and filters to help you find a course to suit your needs. |
| The Guardian | | Information on every subject taught at universities in the UK ranked in league tables, also has subject profile information. |
| Studential | | Provides in-depth information about choosing and going to university and the application process involved. |
| Prospectus | | The UK's leading provider of information, advice and opportunities to students and graduates. They publish a wide collection of journals and directories, as well as provide an extensive graduate careers website. |
| Student Parents | | Information on funding and a checklist to help you plan for university. |
| UniTasterDays | | Provides up to date information on university open days and subject taster days. |
CAREERS AND WORK RELATED LEARNING LINKS
CAREERS AND WORK RELATED LEARNING LINKS
General Careers Advice, Support and Guidance for 13-18 Year Olds
Name

Adviza

Adviza aim to inspire young people through high quality careers education, information, advice and guidance.

National Careers Service

The National Careers Service provides information, advice and guidance to help you make decisions on learning, training and work opportunities

icould

icould provides career inspiration and information for young people. They show what is possible in work and offer different ways to think about careers through free access to over 1000 personal video stories, detailed job information, plus practical tips, insight and advice.

Success at School

Success at School is the place for young people to explore careers, get the lowdown on top employers, and search for the latest jobs, courses and advice.

Plotr

Plotr offers information on different job sectors shown through 'career worlds', a 'resource centre' and an 'opportunity finder' which will identify training opportunities around a given post code.

Careersbox

Careersbox is a free online library of careers related film, news and information

The Future Morph

The Future Morph website is designed to show you just some of the amazing and unexpected places that studying science, technology, engineering and maths can take you.

Bright Knowledge

Bright Knowledge and the Student Calculator are designed to help students and young people manage their money and explore education and career options.

Electrical Careers

Apprenticeships and careers in the electrical sector.

Neuvoo

Useful job search website.

GoThinkBig

Bringing you all the new placements, internships, programmes and events to help build your career.

Creative & Cultural Skills

Help and advice for creative careers.

Eduvate

EU Career opportunities and selection procedures.

http://eduvate.biz/lectures/eu-career-opportunities-and-selection-procedures/?utm_campaign=website&utm_source=sendgrid.com&utm_medium=email

Barclays Life Skills

Useful information for parents reagrding life skills.