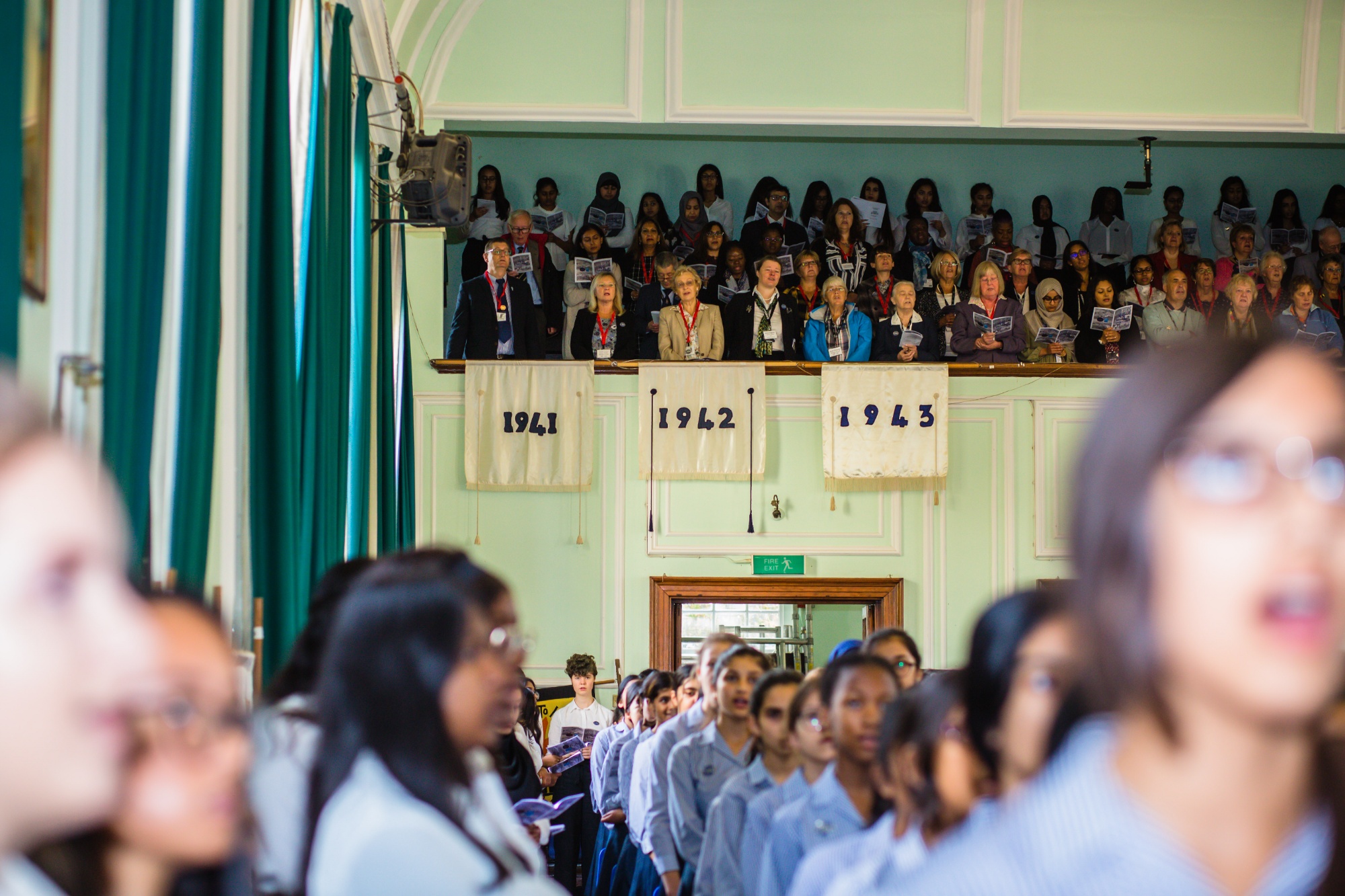 Woodford's a warm and friendly place and a genuine community into which newcomers settle quickly and happily, getting to know others, forming strong relationships and throwing themselves into a range of events and activities. The school's traditions, quaint as some of them are, forge bonds of common experience, and our buildings and grounds, distinguished by fireplaces and turrets, terrace, woods and open air theatre, form a vivid backdrop to the memories our students store up of their school years.
All this perhaps goes to explain the strong association of former students with the school. The Old Girls Association, set up in early in the school's history and maintaining a consistent and loyal membership, holds its Annual General Meeting here every September, following the progress of the school with interest and generously contributing to a fund which exists to support access for all to enrichment visits and activities. The Association is well represented at the school's birthday celebrations, where the continuation of a long-observed tradition – the Birthday Parade – unites all Woodford students, past and present, in a moment taken out of time, connecting participants to every other girl in Woodford Blue who has ever performed this ritual.
We value the support and friendship of former students and staff of the school. If you are an alumna and browsing this section of the site for the first time, we hope the memories evoked are happy ones, and we warmly encourage you to join the Old Girls and to renew your association with Woodford.