Head Girl's Welcome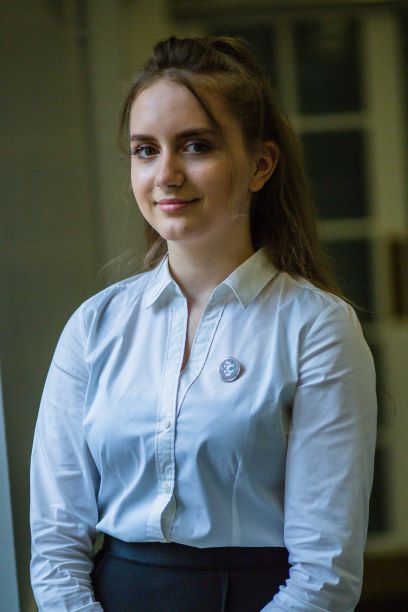 Hello and welcome to the Sixth Form at Woodford County High School.
As Sixth Form students we aim to proudly honour the "Woodford Spirit" in everything we do - ensuring that we support each other, work our hardest and persist through all the challenges we face on our journey to reaching our full potential.
As a student who joined Woodford in the Sixth Form, I have seen how well students are supported by the exceptional staff, who continuously work their hardest to guide students to achieve their best. I truly believe an essential part of Sixth Form life here is Woodford's tutorial system, which provides students with the chance to discuss academic progress with an experienced teacher on a fortnightly basis. The tutorial system is key in providing students with regular support throughout their A level studies, as well as giving the expert advice needed for applications for higher education.
Woodford stresses the importance of students recognising that they are part of a community. Sixth Form students have the opportunity to run clubs for younger years, such as the debating society and anime club, while being able to take part in the mentoring scheme helping younger students. The voluntary service programme in Year 12 also signifies the importance of giving back to the community, allowing Sixth Form students to volunteer to help local community groups and causes.
Additionally, we are lucky to have a range of learning spaces which allow students to study independently. I personally find the library my favourite place to study! The beautiful school grounds and the Open Learning spaces in our new Centenary Centre further support studying, particularly when exams are approaching.
Since joining Woodford last September, it did not take long to realise that Woodford is incredibly rich in tradition. Therefore, Sixth Formers play a vital role in lending a helping hand in school events, most notably the School Birthday- when we celebrate another year of Woodford success and carry on traditions coming up to our centenary year. As I have hopefully shown you, Woodford is continually supporting its students, and this unique "Woodford Spirit" enables us to thrive as a school. I would like to conclude with the saying that has stuck with me, since my first day at Woodford - "once a Woodford Girl, always a Woodford Girl".
Diana Hysenaj Head Girl 2019/2020