Head Girl's Welcome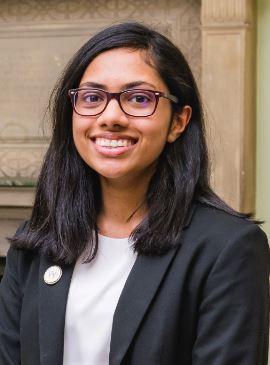 Hello and welcome to Sixth Form at Woodford County High School
What we, as students, pride ourselves most on is our "Woodford Spirit"; that is to persevere in reaching our potential, to put the utmost effort in all we do, and to support each other along the way. With such "spirit", Woodford has created a close-knit community that drives each of us to strive for our aspirations.
Without a doubt, the teachers at Woodford are a large factor in what makes the Sixth Form experience so enjoyable. Whilst our teachers value the importance of independent research, they are always willing to provide additional support whenever needed. The Tutorial system means that each student can discuss academic progress with a teacher on a fortnightly basis; this is an intrinsic aspect of Sixth Form life as it provides experienced guidance whilst making applications for Higher Education, as well as having direct and consistent access to pastoral care. Knowing that you have a point of contact is comforting since you can always rely on your tutor to have a chat!
Something that we Woodford girls often take for granted is the range of learning spaces the school has to offer. The school's beautiful grounds and Open Learning spaces in our new Centenary Centre are always open to the Sixth Form and are great places for independent study, especially when exams are approaching.
But Woodford also gives us the opportunity not to study all the time! The Enrichment programme provides all sixth formers with a weekly session to take their mind off of work through a wide range of activities. These include, but are not limited to: sports, philosophy and ethics, creative technology, street dance and even knitting. There is also the opportunity to give back to the wider community with our Voluntary Service Programme, which is the highlight of many of our sixth form experiences. The Mentoring scheme allows sixth formers to give back to the school by helping younger students reach their own potential. This, in turn, strengthens the Woodford community.
It doesn't take long to realise that Woodford is incredibly rich in tradition, and so our Sixth Formers play a vital role in lending a helping hand in school events, most notably School Birthday- when we celebrate another year of Woodford success and carry on traditions coming up to 100 years old. Nevertheless, Woodford is always helping its students look forward to the future and carve our own paths with determination, passion and that famous "Woodford Spirit".
We would be delighted if you came in to see us during one of our many open days.
Vidya Head Girl 2018/2019