Why study Design Technology?
"It's not just what it looks like and feels like. Design is how it works"

Steve Jobs, 2003
Everything around us from the food we eat and the clothes we wear to the buildings we live in has been produced by design and technological activities.
The study of Design Technology (DT) is a highly exciting and relevant subject that enables students to make sense of and understand the technologies enjoyed by our society today.
DT aims to give students the skills to thrive, adapt and participate creatively in technologies which are still evolving while also highlighting the environmental responsibilities associated with design.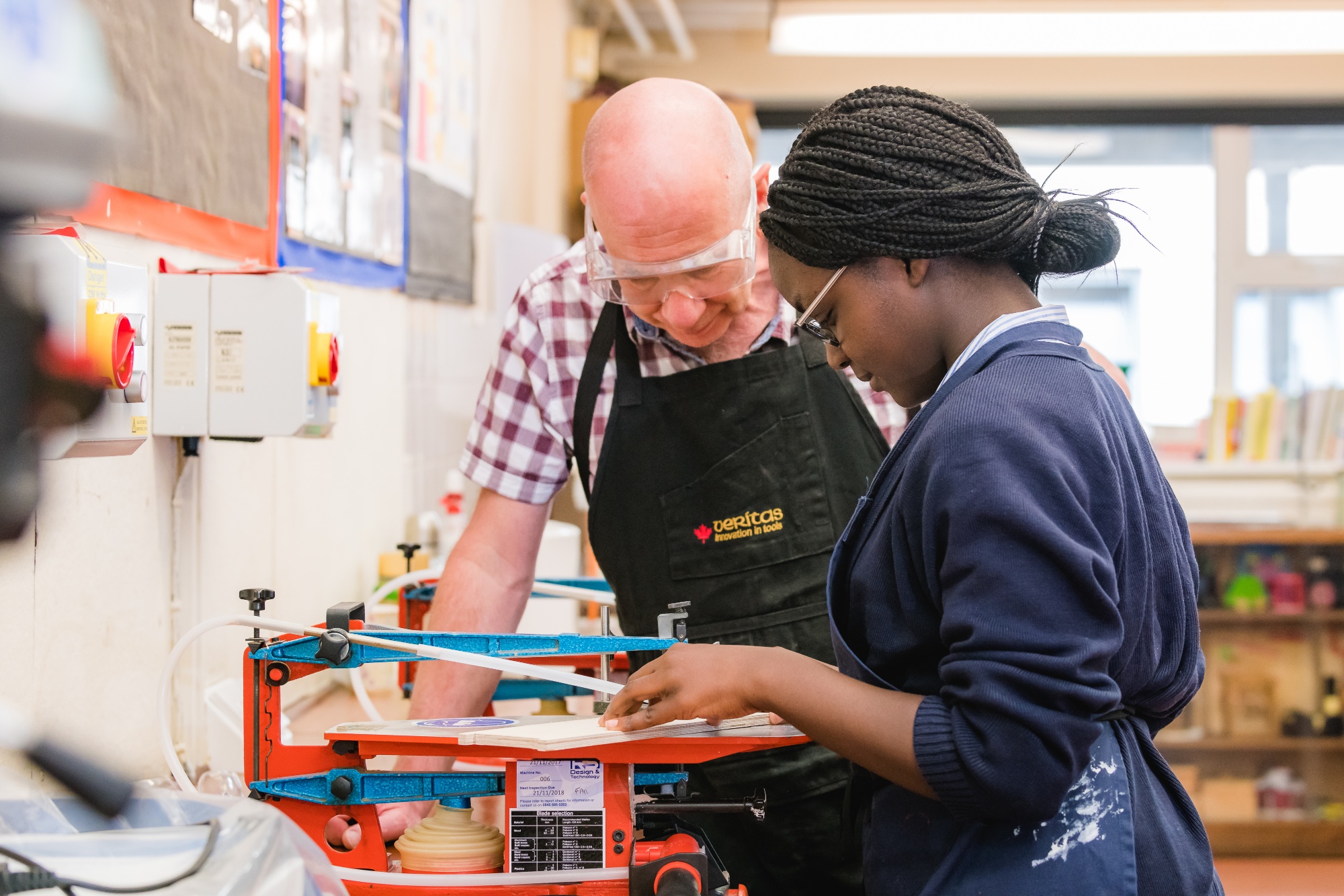 Key Stage 3
Key Stage 3 (KS3) Design Technology is a 3-year programme that introduces students to the areas of Design and Technology offered by the department, currently Product Design (PD), Systems and Control, Graphics and CAD/CAM.
The aim of KS3 is to provide an enjoyable, comprehensive and relevant foundation course giving students the confidence to work safely, skilfully and independently in all DT contexts. Girls are introduced to the basic skills, processes, materials and terminology used to manufacture products and pro-actively to respond to problems and identified needs.
An appreciation of the need for environmental responsibility when making design or consumer decisions is promoted, enabling students to make informed choices.
DT offers the opportunity to develop many other transferable skills through a range of problem solving design-and-make projects in a cross curricular and collaborative environment. eg creative thinking, planning, product analysis and research. Currently the DT course is structured to enable students to work collaboratively with Food Technology and Product Design. From September 2016 Year 7 will begin to study Electronics.
The current Year 7 course is themed 'Myself in our technological world'. Product Design students manufacture plastics, learn basic mechanical control and the graphic skills to express their creativity when problem solving.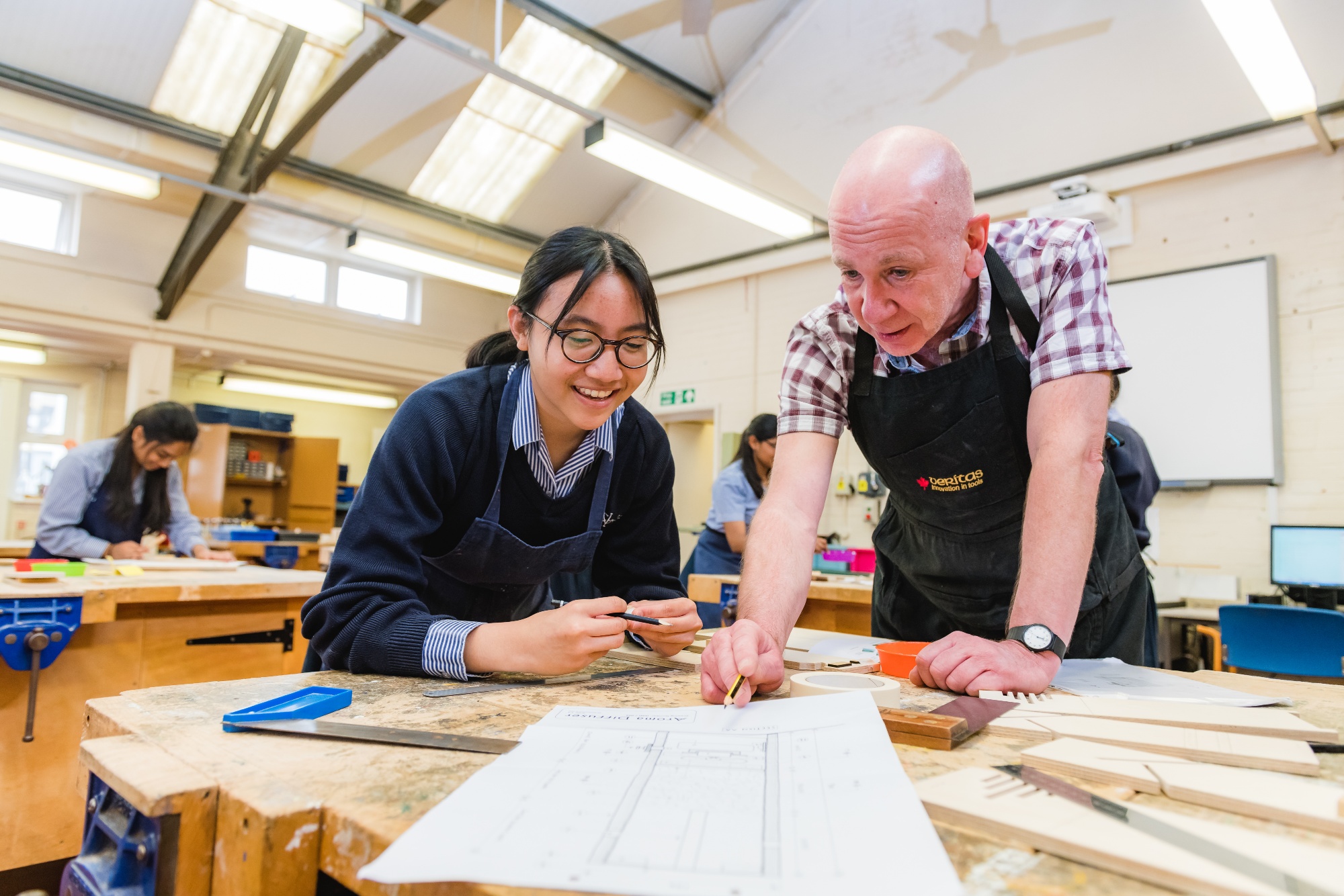 The theme for Year 8 DT is 'Meeting the needs of other people'. In Product Design students manipulate machines to shape wood and learn about basic electrical control systems.
During Year 9 students explore the needs of industry in detail using a range of production methods to produce DT products from metal in quantity.
Key Stage 3 Product Design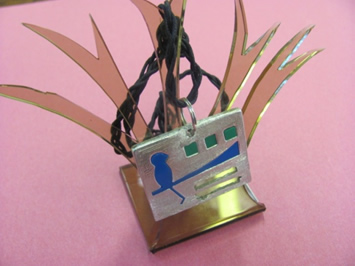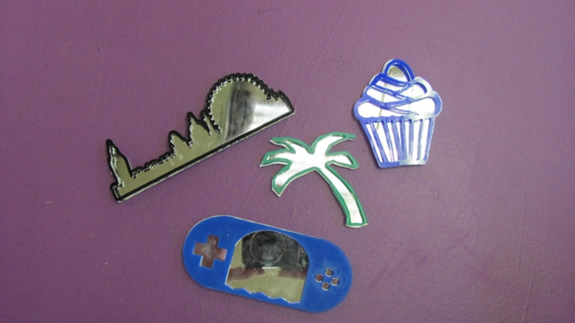 Visual Arts Technology (12 week module)

Our Visual Arts Technology course provides an exciting enrichment opportunity for students in Key Stage 3. The course in many ways marries together three areas of the curriculum in Art, ICT and Design Technology. The students are given a variety of projects which will allow them to develop skills in the use of hardware (cameras, scanners etc) and software in digital art, design and manipulation. The students use a number of digital means like photography, scanning, Photoshop and Fireworks to explore, record and realise artistic outcomes. The students have a great deal of ownership over the work and, as they graduate through the year groups, progress incrementally, challenged to develop more complex and sophisticated uses of digital resources. The skills they acquire support all three areas of the Art, ICT and Product Design curricula as well as other subjects. This subject provides students with invaluable skills to equip them for work (and recreation) in our rapidly advancing technological world.
From September 2016 Visual Arts is will be gradually phased out and replaced with Electronics. This page will be updated to refect these changes as they occur.
Key Stage 4
DT Graphics (AQA)*
After a series of mini projects incorporating the use of CAD/CAM to refine their skills, Year 10 Graphics students will undertake a research-and-make project by identifying a niche in the market and responding by designing and manufacturing an environmentally responsible product. Typical outcomes include above and below the line advertising linked to environmental responsibility, paper engineering products, corporate identity, brand packaging incorporating crash mechanisms, book publishing layouts focussing on typographical use and imagery manipulation.
In Year 11 Graphics students undertake their controlled assessment assignment with a design and manufacture project. This project enables students to showcase in a specification-led design solution, their independent skills as creative designers.
*Please note that because of ongoing restructuring of the Design Technology Department we will not be offering Graphics for girls starting GCSEs in the acdemic year 2016-17. This page will be updated once a new GCSE Design Technology syllabus has been decided upon.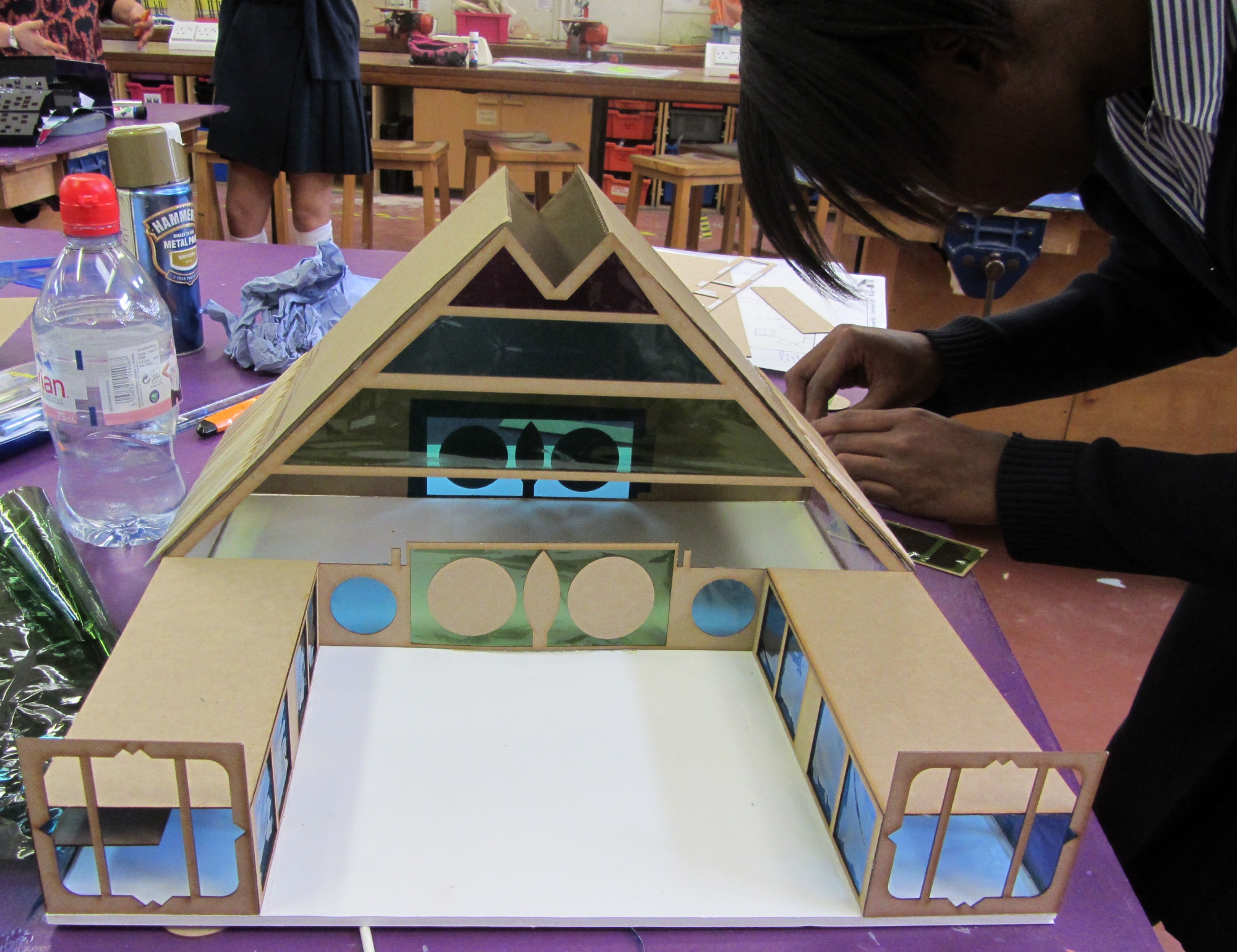 Key Stage 5 Design Technology
We stage a number of opportunities to enable students to continue DT activities at KS5 both formally and informally.
Each year a significant number of Graphic students continue their interest in design by opting to study A Level Art.
A popular courses in Product Design is available for students who may have dropped DT at the end of KS4 but would enjoy spending time pursuing creative and practical projects on an informal basis.
There is a further avenue for students to further explore an interest in design with the production of a private study project.
Enrichment activities at Woodford
Students at Woodford are regularly given the opportunity to get involved in a wide range of DT extracurricular activities.
Each year National Design Week is celebrated by a KS 3-4 design competition.
Master classes have been held by visiting architects, garden designers and chefs allowing Year 9-11 students the inspiring opportunity to have focussed experience of experts in their particular field of design.
Graphics students have visited The Design Museum, The Packaging Museum and the V&A to take part in hands-on workshops.
The Year 7s had success with a product design competition run by Practical Action, and other competitions include participating in local Rotary technology tournaments.
Future Pathways
The study of DT offers a wealth of career opportunities. The progress of technology is so rapid that there will be careers in technological industries yet to be developed (take the growth of the mobile phone industry as an example). The invention of new materials and the need for designers to promote and enable environmental responsibility offer exciting new areas of development.
Careers in engineering, architecture and medicine to name a few are all popular and highly paid areas where candidates need to offer not just scientific knowledge, but creativity and practical skills to be competitive.
Students from Woodford have pursued DT inspired careers as diverse as Graphic Design, Architecture and Engineering.