Why Study English?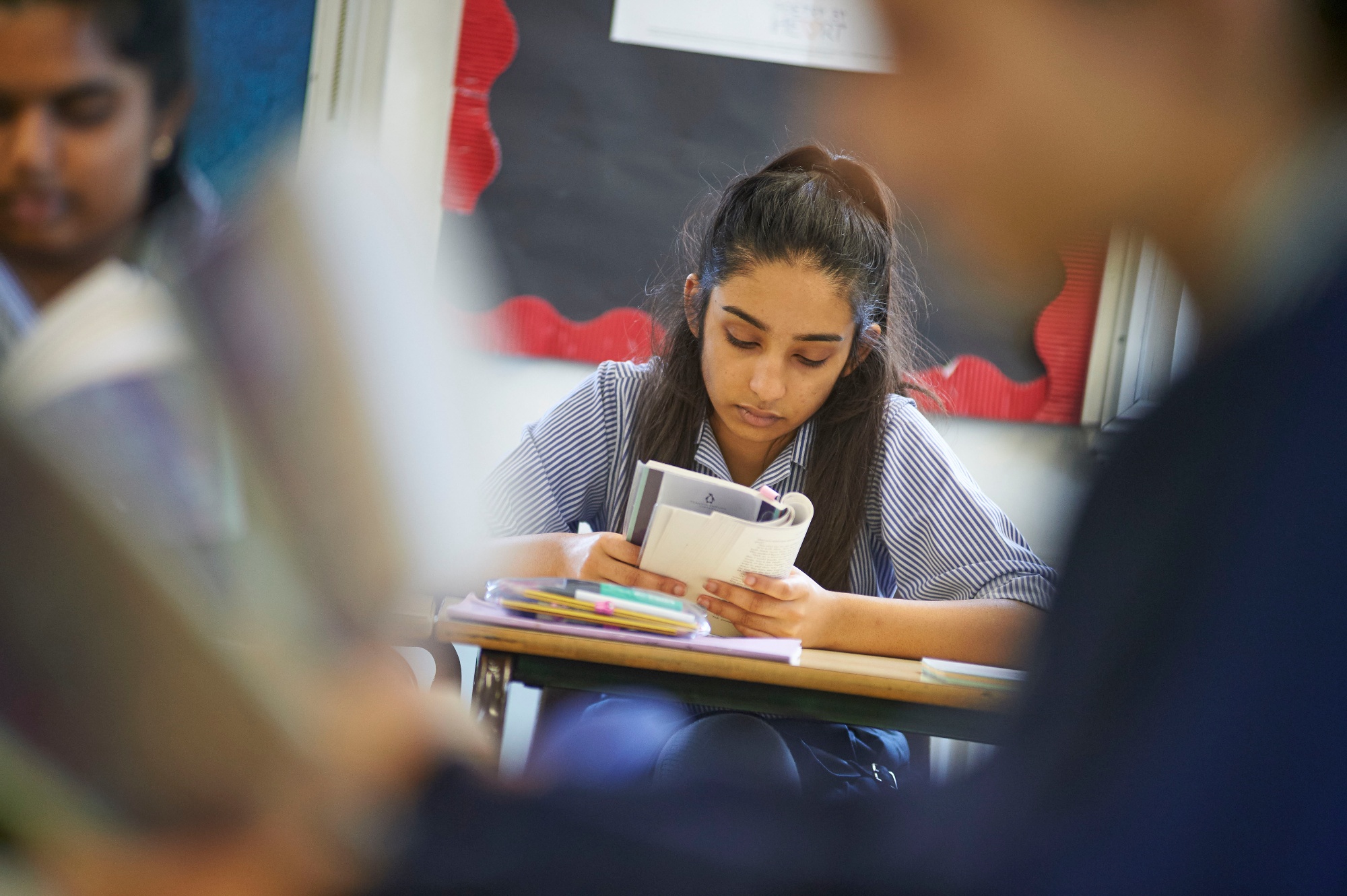 Not only is it essential to have a good command of the English language in order to gain access to opportunities in life, but it also allows us to appreciate our language in all of its variety and richness. The ability to communicate with clarity, both in speech and writing, as well as to read with real understanding, prepares us for all that the world has to throw at us. The study of English not only allows us to appreciate literature and media more fully, but it provides us with the most important skill of empathy; the ability to understand others as well as ourselves. The subject encourages both collaboration and independence; it requires us to think, justify and sustain our opinions. Most of all, it is enjoyable.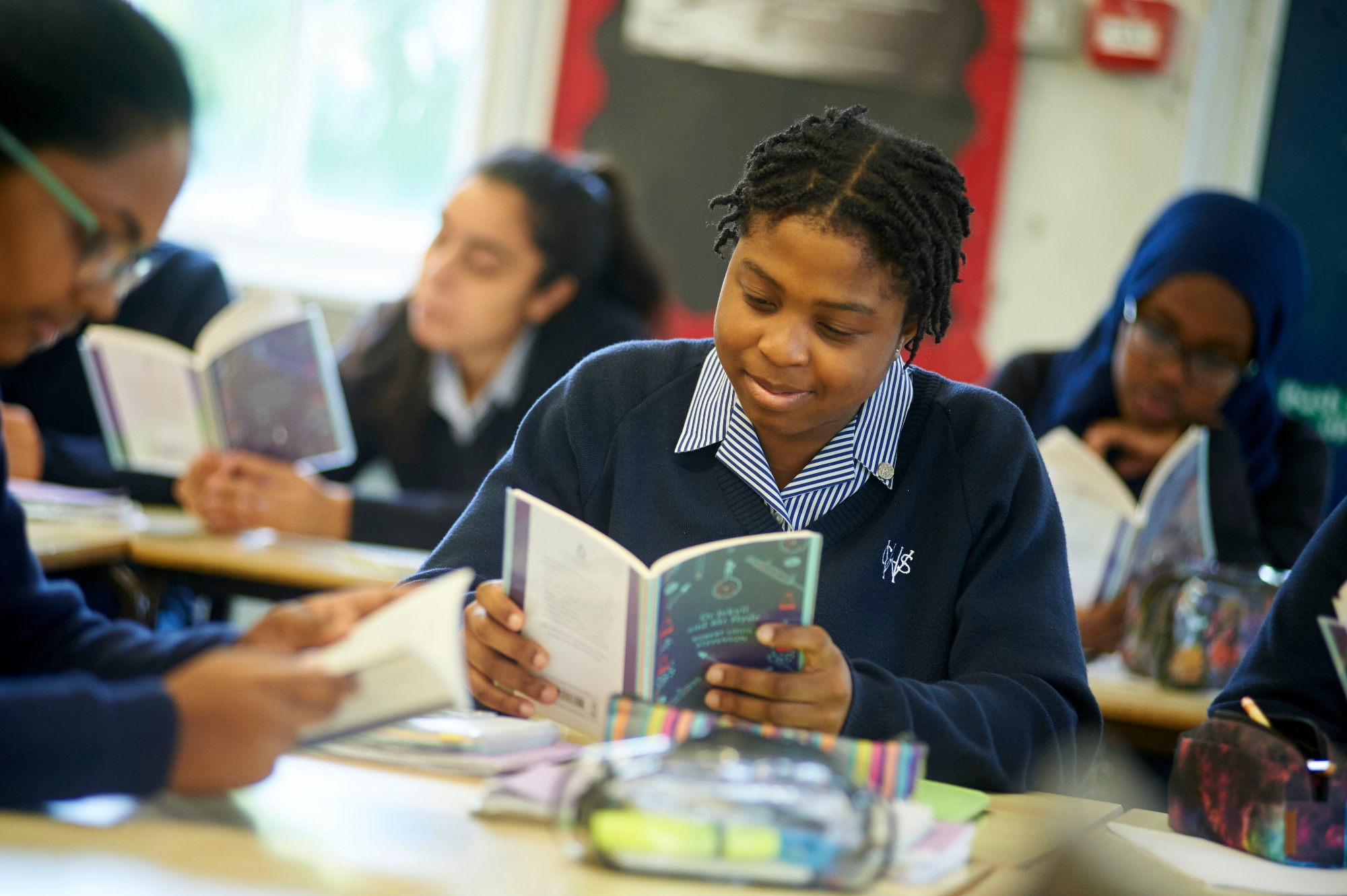 KS3
The Department's aims are to enable pupils to communicate effectively in a wide variety of contexts: to promote their understanding and enjoyment of the English language in a variety of media; to develop their ability to enjoy and appreciate literature and to explore the complexities of the world around them by promoting an understanding of the motivations of themselves and others.
In this three year course, the students develop their ability to write and speak effectively, adapting their style to different audiences and purposes. They enhance their ability to read with insight, to research effectively, to develop their imaginations, to think independently and to work as part of a team.
Students will be introduced to a range of reading materials, which will encourage their understanding of how writers achieve their aims as well as allowing discussion of issues and topics which are important to young people. Incorporated within this is a commitment to the delivery of Citizenship, and the development of spiritual, moral and cultural awareness.
KS4: GCSE (EDEXCEL)
In Year 10 all students build on the skills developed in KS3 as they embark on a two year course leading to separate qualifications in GCSE English Language and English Literature.
In ENGLISH LANGUAGE, students are examined at the end of the course on their response to literary and non- literary texts, as well as their ability to write in a variety of styles, both imaginative and transactional. Students are required to show their understanding of writers' aims and methods, as well as their knowledge of English Grammar and then to employ some of these methods and correct grammar in their own writing.
Their ability to communicate verbally is also assessed and reported separately on their final certificate.
The ENGLISH LITERATURE course requires pupils to show their skills of comparison, analysis, evaluation and awareness of context. In order to achieve this, pupils study three texts for examination, including a play by Shakespeare, as well as a selection of theme-based poetry from an anthology produced by the exam board.
KS5: English Literature (EDEXCEL)
The English Literature A Level course followed at Woodford is designed to enhance the students' experience of Literature by introducing texts from a wider range of periods and genres. Students are encouraged to be increasingly independent in their choices of coursework foci and related study, and are expected to do more independent research, which most find liberating and enjoyable. English Literature is a highly regarded academic subject, which allows access to a range of degree courses and career paths.
Pupils taking A Level are required to produce coursework based on two texts which allows for some choice of text and title.
For examination, students will study a Shakespeare and drama text from either the Tragic or the Comic genre, as well as related critical response. They will study two prose texts which are thematically linked, one of which will have been published pre-1900. They will also study a Selection of 21st century poetry from a published collection as well as one of the Tales from The Canterbury Tales by Chaucer. Study focuses are on analysis, context, comparison and alternative readings, as well as the ability to develop essays which are articulate and coherent.
Enrichment
There are many activities enjoyed by students at the school which are intended to enrich their experience of English and to develop their talents.
The department organises trips to theatrical productions for different year groups. Younger students have been taken to Regents Park Open Air Theatre and to The Globe and have enjoyed productions of such plays as A Midsummer Night's Dream and Macbeth. Older students are taken to attend productions of plays they are studying, and trips are organised for those in KS5 to see theatre productions which will enhance their understanding of a particular genre. In addition, theatre companies are regularly booked to perform, or to run workshops in school.
Students in all key stages engage in debating and public speaking competitions, such as The Rotary Association's Youth Speaks and The Redbridge Debating Challenge with considerable success. These events are enjoyed by those involved, build their confidence and help develop many skills. There is also a Senior Debating Society which is open to all girls in years 10 to 13.
Students are encouraged to enter competitions such as poetry and story writing. In addition pupils' writing is published in the school magazine as well as being displayed on boards in the corridors and classrooms. Periodically, those working in a literary field such as journalism are booked to come into school to lead workshops with specific year groups.
In KS3 all students participate in the Woodford Reading Project which involves research into and reading from a specific literary genre. This then becomes optional in KS4 and KS5.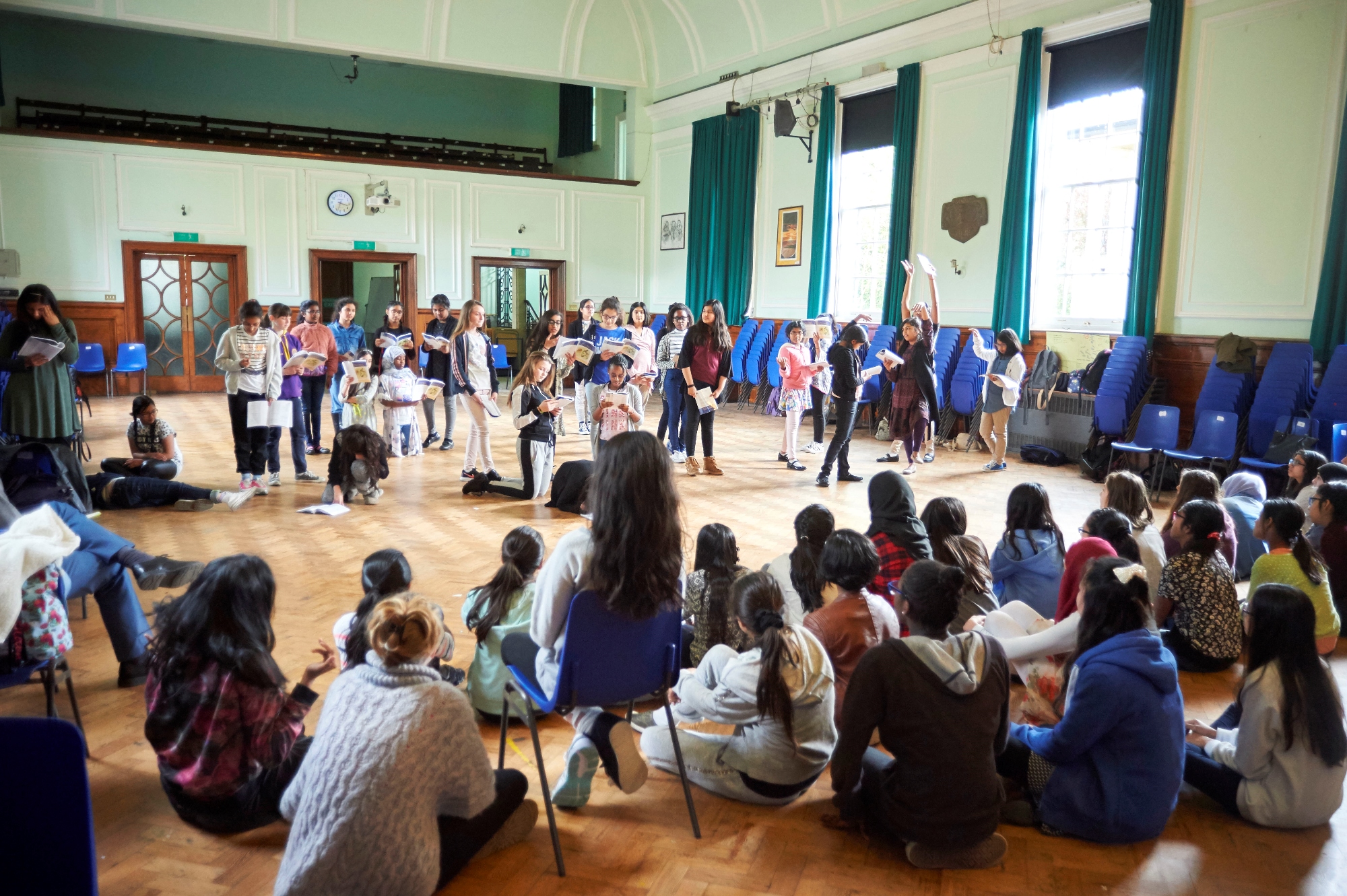 Outcomes
Their study of English at the school will leave pupils confident in their ability to express themselves, both in speech and writing. In addition, over the seven years here, their social, cultural and historical understanding will have been enriched by the wealth and variety of literature and topics studied and discussed on a daily basis.
Recommended Reading
Recommended reading is contained within the Word document attached below.