Why study Food & Nutrition?
Click here to view our food gallery
We are living in a world today where lemonade is made from artificial flavours and furniture polish is made from real lemons".

Alfred E. Newman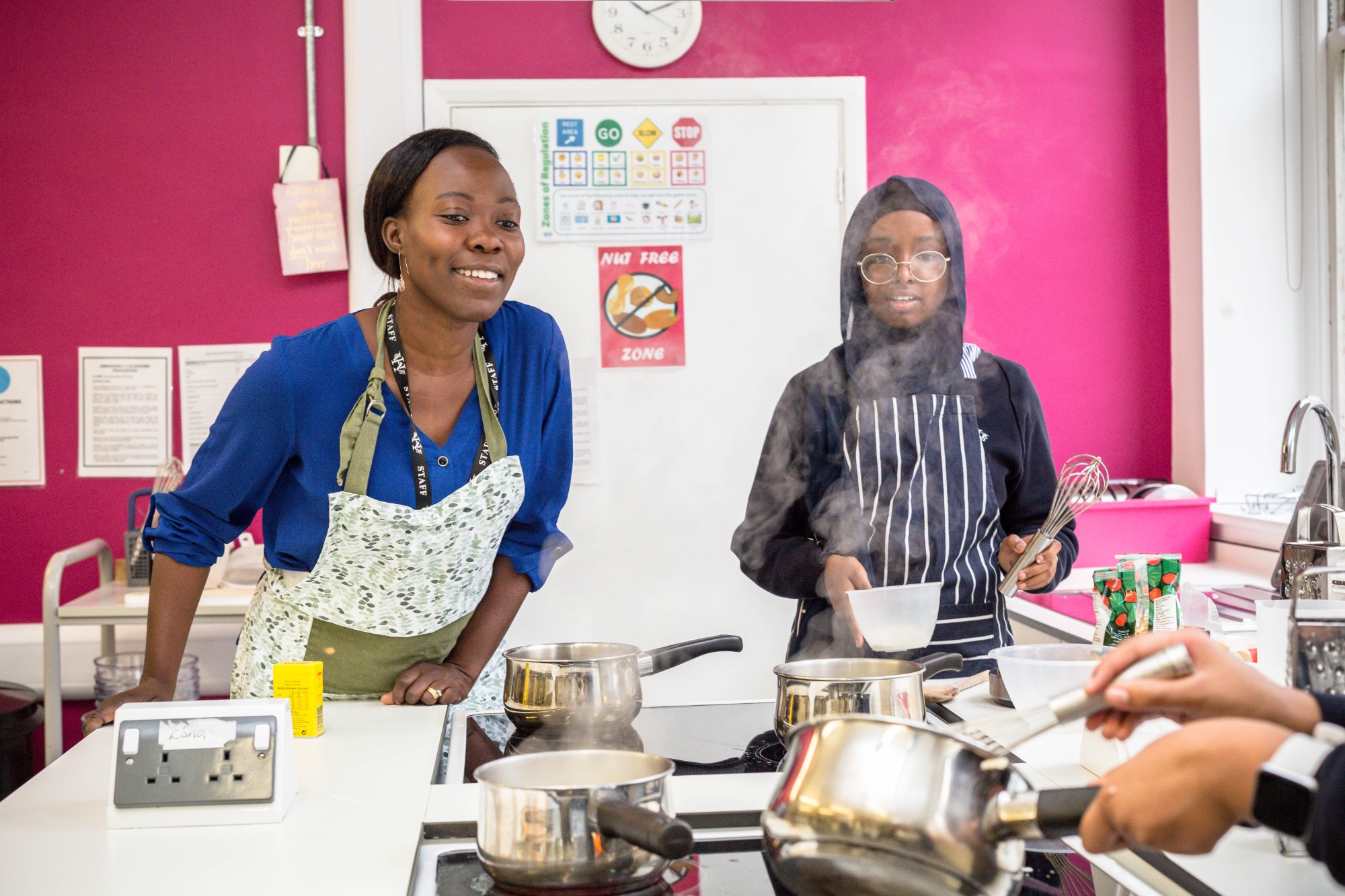 Key Stage 3 Outline
Students at Woodford County High School study Food through a design and make process as part of the Design and Technology National Curriculum. During Key stage 3 students learn to make a variety of savoury and sweet dishes. They develop essential knife skills which enable them to prepare fruit, vegetables and meat safely and hygienically. Students also learn how to operate the hob and oven safely and effectively to produce good quality dishes. Students are encouraged to adapt existing recipes which enable them to create new and imaginative products while considering nutrition, sustainability, cost and dietary needs. Students are taught Food & Nutrition for one term in Years 7, 8 and 9.
Year 7
In year 7 students are equipped with basic skills which they will use throughout Key Stage 3. These involve:
Food hygiene and safety in the kitchen
Diet and nutrition
Practical cooking skills
Knife skills
Safe use of the hob and oven
Weighing and measuring ingredients
Adapting an existing recipe
Buying and storing food
Year 7 practicals include making fruit salad, layered pasta salad, flapjacks, quick bread rolls and rock cakes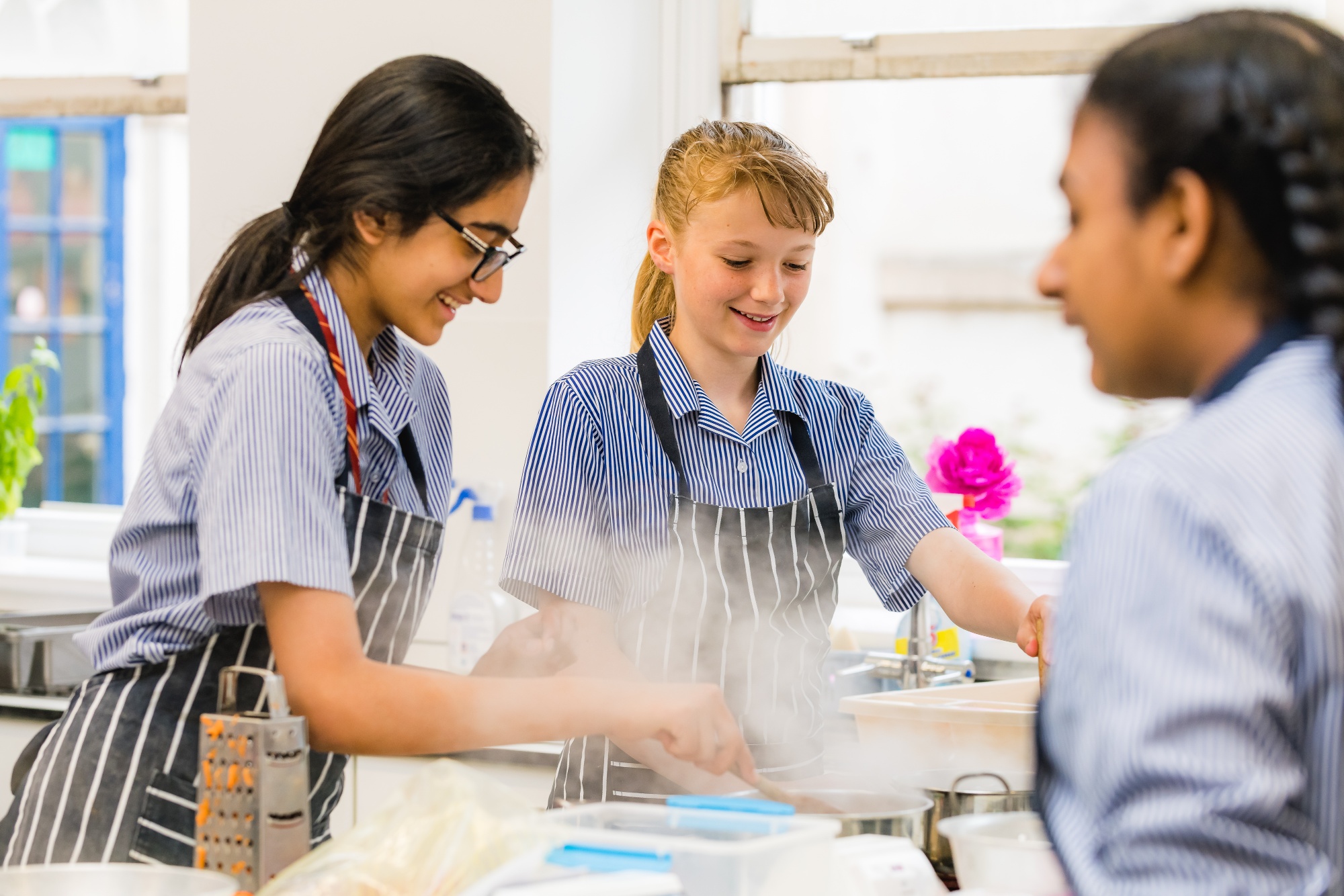 Year 8
In Year 8 students continue to build on skills covered in Year 7 with a stronger emphasis on adapting recipes and producing a range of savoury and sweet dishes to a good standard. The key concepts covered in Year 8 are:
Diet and nutrition
Food labelling
Special diets
Adapting an existing recipe
Practical cooking skills
Functions of ingredients
Year 8 practicals include making couscous salad, raspberry and coconut sponge, stir fry, Mexican chili, pizza and macaroni cheese.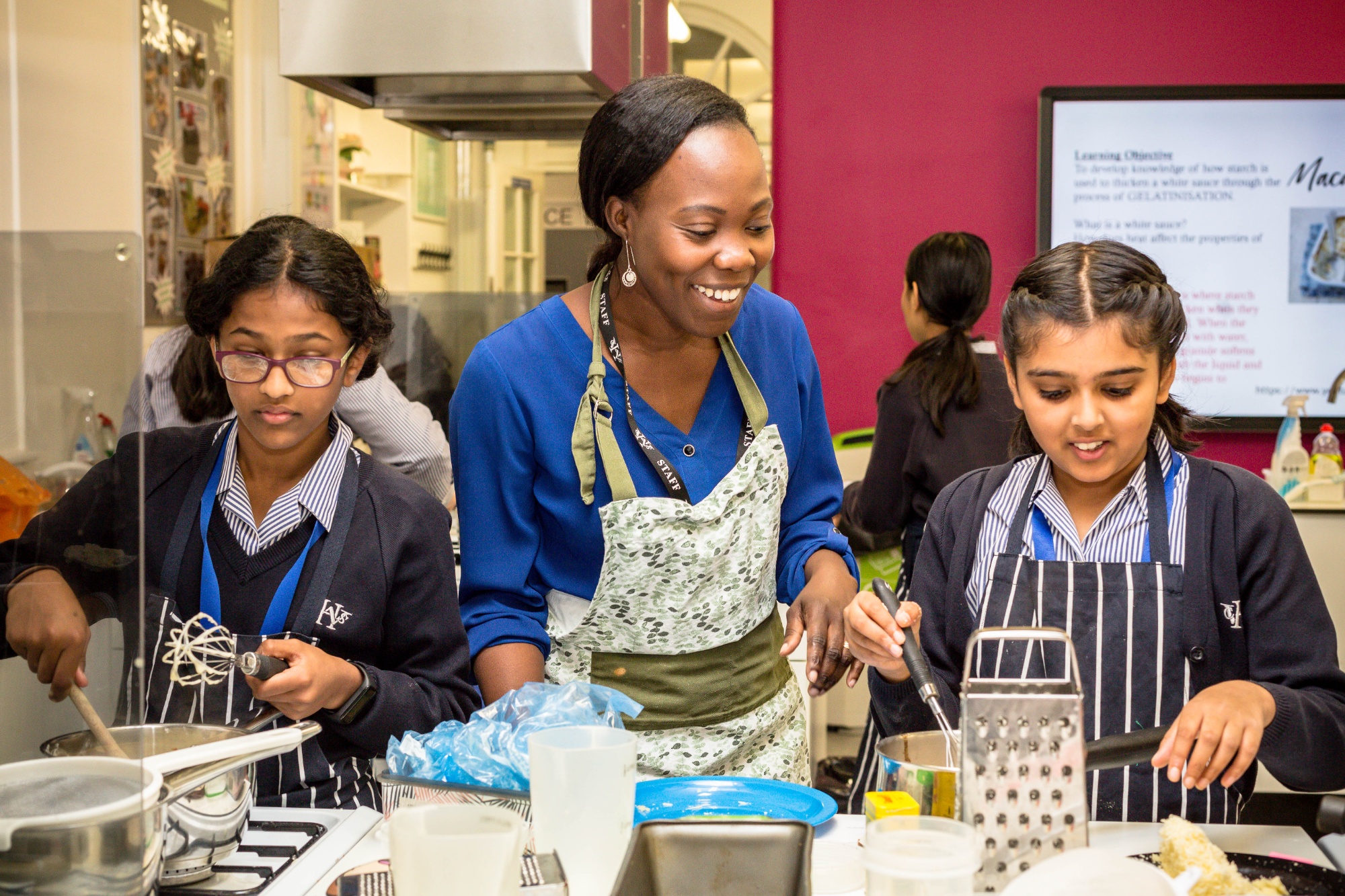 Year 9
In Year 9 students are introduced to making pastry products. Students learn how and why different components are combined when making pastry. They consider the functions of ingredients when making pastry products. The key concepts covered in Year 9 are:
Taste testing existing products
Functions of ingredients
Diet and nutrition
Practical cooking skills
Adapting recipes to suit a dietary need
Year 9 practicals include making apple cake, Swiss roll, quiche, shortcrust pastry (jam tarts/sausage rolls), choux pastry (profiteroles/éclairs) and a rough puff pastry tart.
Key Stage 4 Outline
OCR GCSE FOOD PREPARATION AND NUTRITION
Do you have an interest in the creative aspect and enjoyment of food? Are you interested in the scientific side of preparing and making food? The Food preparation and Nutrition GCSE aims to equip you with the knowledge, understanding and skills required to cook and apply principles of food science, nutrition and healthy eating.
This subject builds on the previous Key Stage 3 learning leading to a GCSE in Food Preparation and Nutrition suited to those who aspire to work in the wider food industry and associated professions/careers.
The heart of the course is the development of strong practical cookery skills and techniques as well as a good understanding of nutrition.
During Year 10 students will undertake a range of small investigation tasks in order to introduce them to the science behind cooking. Students will be able to broaden their food learning through educational visits to specialist food markets; this will enable students to explore a variety of food products.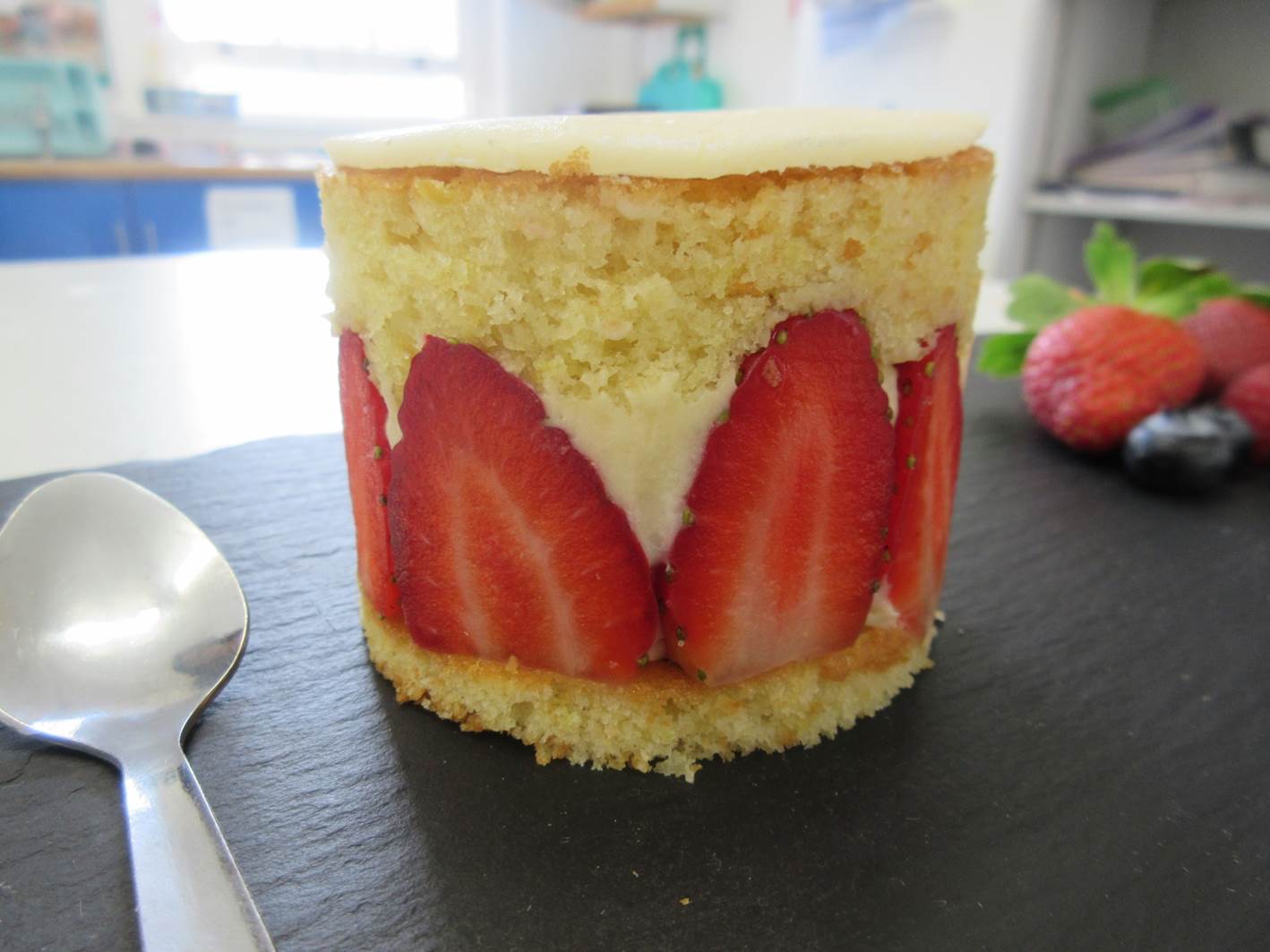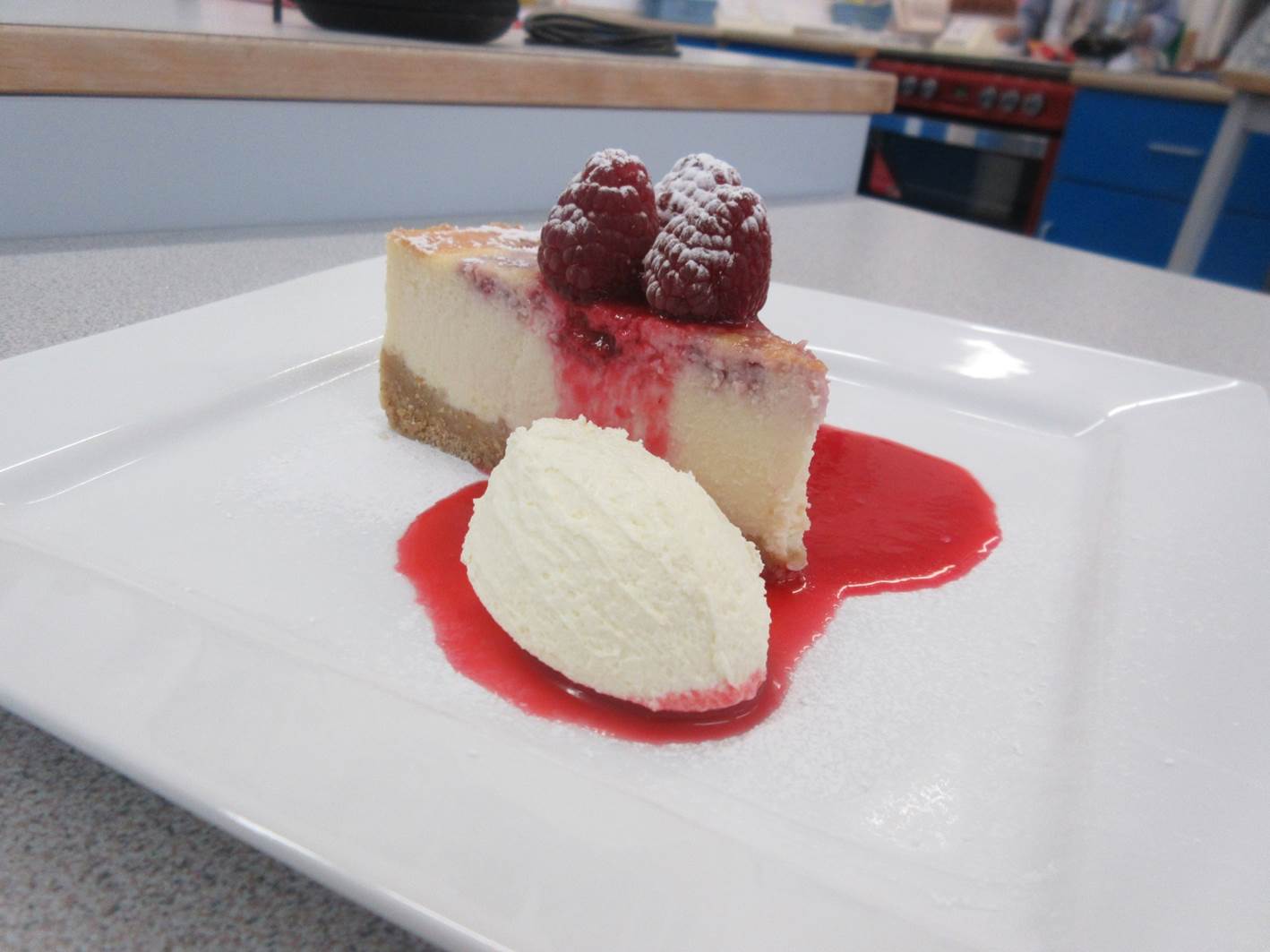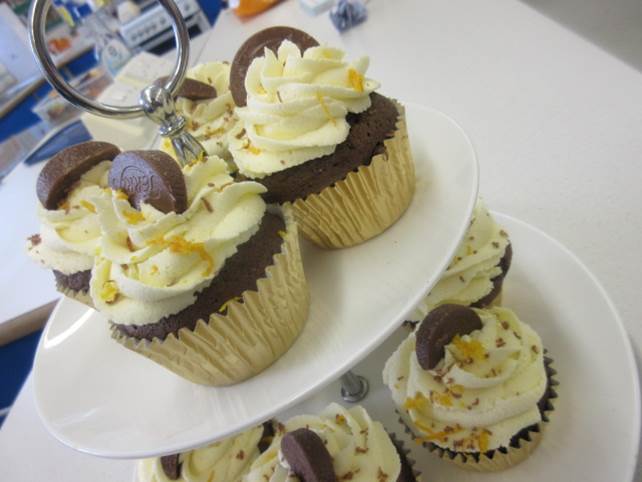 Future Pathways?
GCSE Food Preparation and Nutrition prepares students to continue into careers that require logical thinking, problem solving and team working skills. Students that study GCSE Food Preparation and Nutrition can continue on to study A-Level and Degree courses in either technical or artistic areas. There are career paths avialable in food science, quality assurance, food manufacturing, nutrition and elsewhere in the public health sector.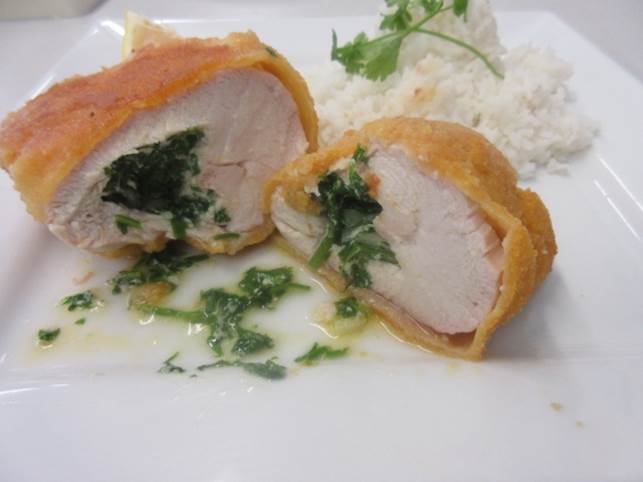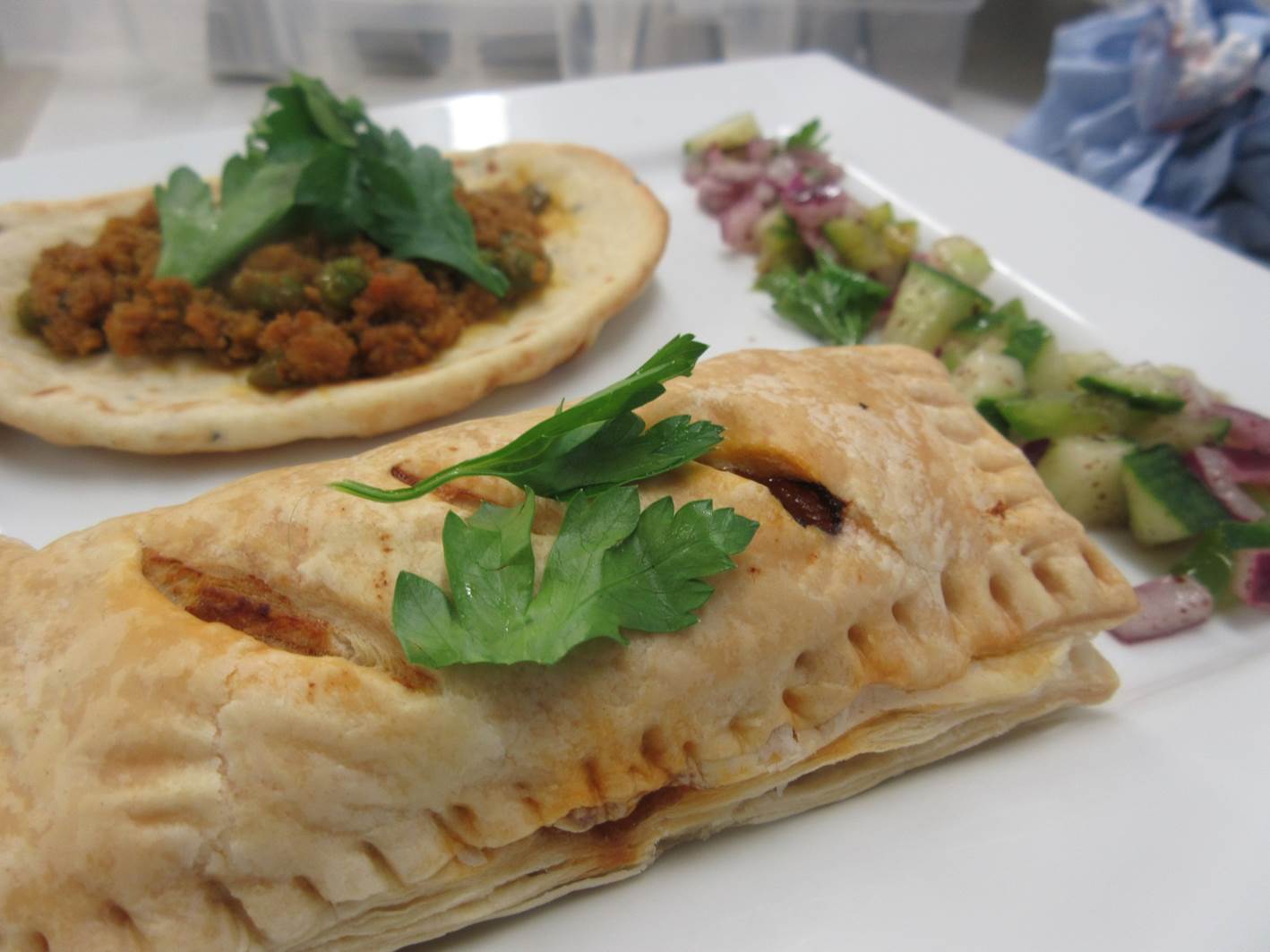 Educational visits
Borough Market
Year 10 GCSE students visit Borough Market to learn about sourcing good quality ingredients and to meet the producers. Borough is the most famous fine food market in the country and attracts thousands of visitors every day including local people, restauranteurs, tourists and city workers that wander across London Bridge during their lunch hour. The students learn about the history of the market and surrounding area before meeting some of the traders and being able to sample food. Lunch can be bought from the market and eaten whilst watching a cookery demonstration in the new covered seating area. The students attend a cheese tasting at Neal's Yard Dairy and then go to chocolatiers Rabot 1745 for a short talk and tempering demonstration.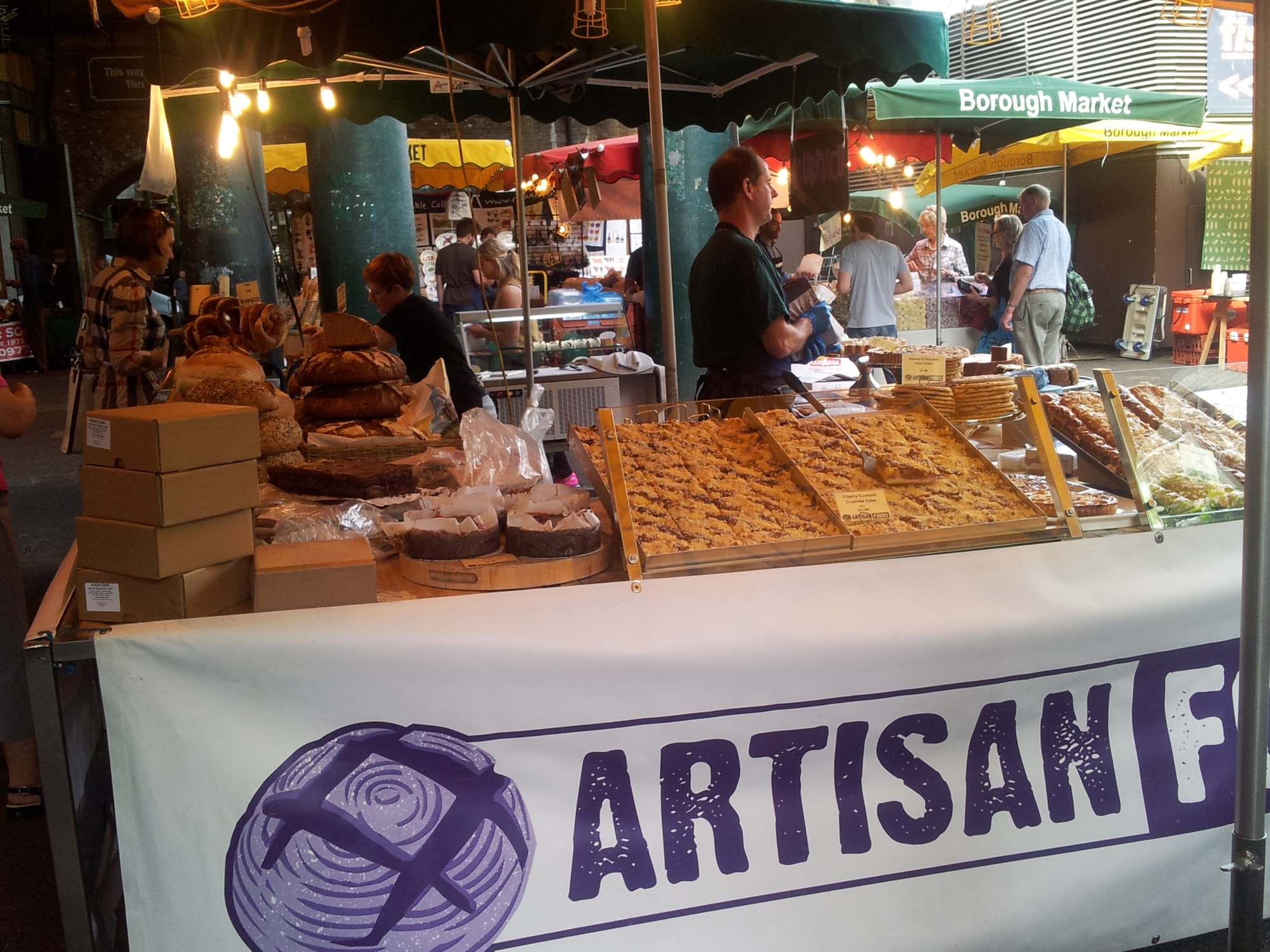 Spitalfields Market and Foreman's Smokery
Food & Nutrition students learn about food that is available locally at New Spitalfields Fruit and Vegetable Market and Foreman's Salmon Smokery. Woodford was the first school to visit the market, which is run by the Corporation of London. After a guided tour of the market and a brief history, the students have the opportunity to meet several traders who tell the girls about what they sell and the kind of establishments they trade with. This is followed by a walk through Hackney Wick and the canals that lead to our next destination, Forman's Smokery. The students are kitted out with the latest fashion in fish preparation (see photograph) and shown around the smokery. Here they can witness the different stages of preparing the salmon from selection, filleting and curing to smoking and hand carving by Darren Matson the Guinness world record holder for carving smoked salmon (he beat Gordon Ramsay in a carve off – see YouTube!)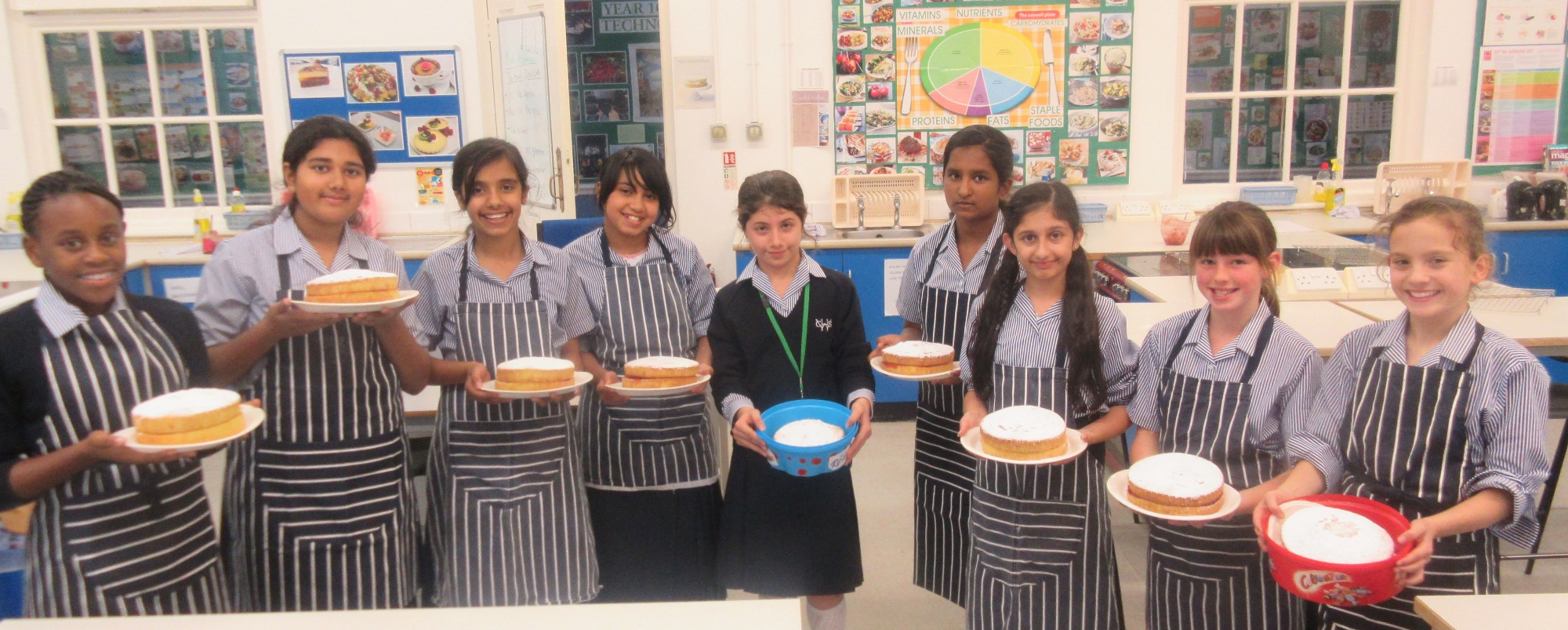 Cookery Club at Woodford
Our after school cookery club was started in September 2014 and is run by Ms Rhodes from the Food and Nutrition department. Each course runs for a half term and is a great opportunity for the girls to practice the skills they have learnt in Food & Nutrition as well as gain some new ones. Beginners start with cakes and cookies and then have the choice to move on to more advanced lessons making a selection of sweet and savoury dishes. Recipes have included Shepherd's Pie, Hummingbird Cake, Risotto Primavera and Apple Crumble. Last April the school took part in the Children's Food Trust's National Cookathon, making a delicious Chicken Biryani, and we are looking forward to taking part again this year. The club has proved to be extremely popular with the students and they love to take home and share their dishes each week.
Food Enrichment at Woodford
During year 12 most of the girls are thinking about going to university. For many this will involve moving away from home and fending for themselves for the first time. Food & Nutrition offers a cookery course, taught by Ms Rhodes, as part of the enrichment curriculum. Over a six week period we cover some "go to" recipes such as Vegetable Chilli, Home Made Burgers and (the inevitable!) Cupcakes that they can use and expand on during their time at university. Being able to cook is such an important life skill and when they have that skill, they are set for life.