Why Study Geography?
Geography tackles the big issues facing the world today such as environmental responsibility, global interdependence and cultural understanding and tolerance. It also aims to bring about an awareness of various human and physical environments, an understanding of their formation and the impacts they have on people and the world.
At Woodford the department recognises the importance of engaging students by using current events to augment their knowledge and understanding of fundamental geographical themes and concepts. Equal importance is given to learning away from the classroom in the form of field visits, each year group having the opportunity to experience such activities.
The study of Geography nurtures empathy with the constantly changing global scene and develops an array of skills, preparing students for a full range of University courses and employment opportunities.

Geography at Key Stage 3
In the first years of Geography at Woodford students become familiar with their local environment as well as themes and concepts on both national and global scales. The department's main objectives are to foster an interest and enthusiasm for the subject as well as to develop a level of core knowledge and understanding. Another important feature of the teaching is to hone a range of geographical skills including literacy, numeracy, the use of information technology and 'thinking like a geographer'.
A selection of currently taught units include:
Challenges to Planet Earth
Coastal Processes and Management
World Regions: Africa, The Middle East & Asia
The Geography of the UK.
Geography at Key Stage 4
We welcome students of all abilities, with an interest in geography, to continue their studies at GCSE level. The units taught build on existing Key Stage 3 learning whilst also introducing new geographical knowledge, understanding and skills. With a brand new Specification introduced in 2016, the content seeks to develop an awareness and understanding of both contemporary and traditional issues and processes to be found within the academic world of geography.
When choosing to study Geography at GCSE level, the students will consider 6 different topics and these will be assessed at the end of the course in the form of two examination papers. In addition, a third paper will assess wider geographical skills including enquiry and fieldwork skills. The latter will be developed specifically during two fieldwork activities scheduled to take place at the beginning of Year 11.
The six topics to be studied can be seen below - ( ) indicate where the department has chosen particular options available within the specification:
- The Challenge of Natural Hazards
- The Living World (including hot deserts)
- Physical Landscape in the UK (including coastal and river landscapes)
- Urban Issues and Challenges
- The Changing Economic World
- The Challenge of Resource Management (including energy as a resource)
The department follows the AQA Specification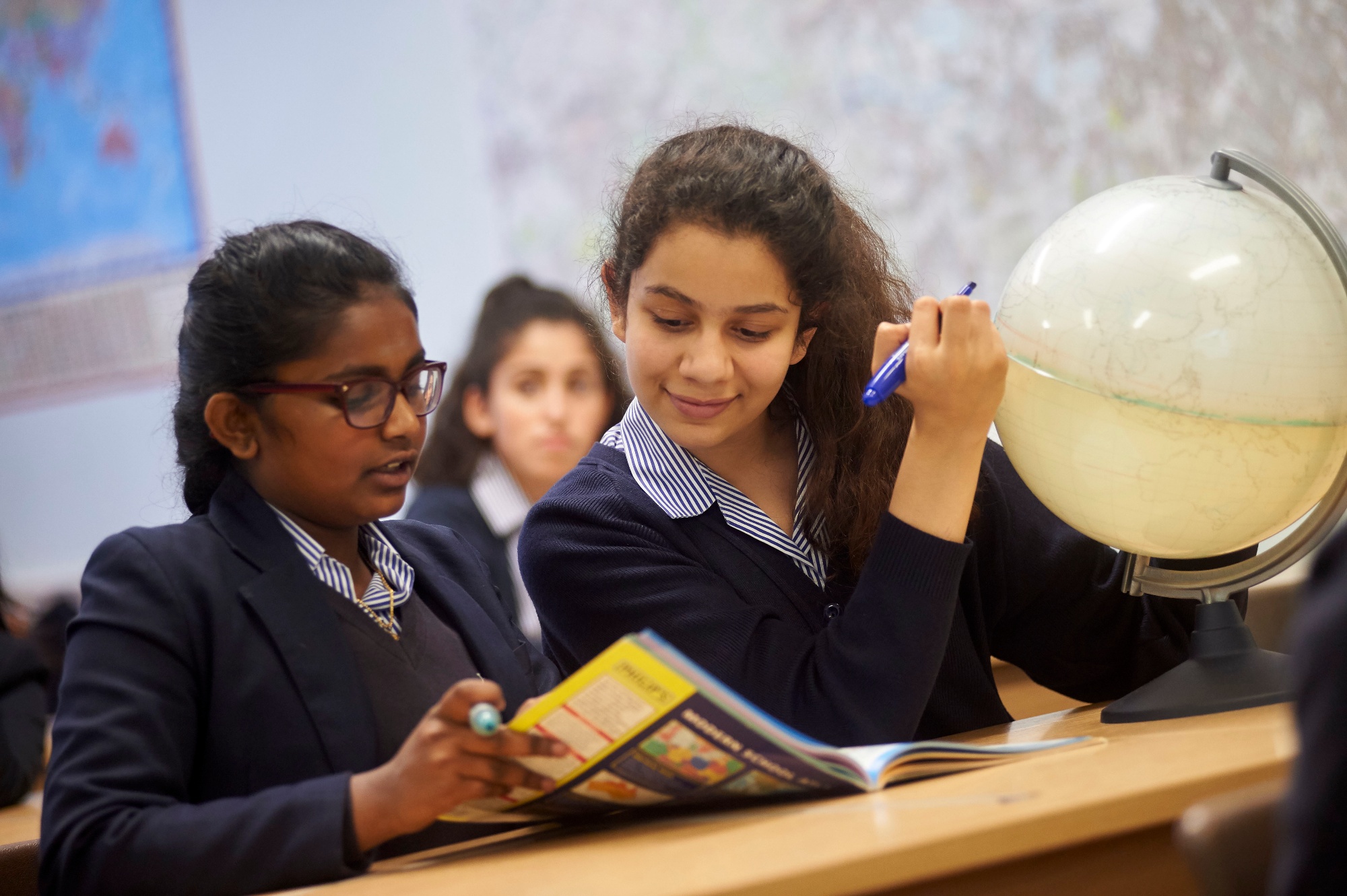 Geography at Key Stage 5
Students choosing Geography at this level find that it sits very comfortably alongside a full range of other A Level subjects and also provides valuable transferable skills for higher education and beyond. Whilst the study of Geography in itself can lead to specific careers, it is also favourably viewed as an important 'facilitating' subject.
A prerequisite for study at this level is a real interest in the subject, a willingness to participate actively in group discussion and a commitment to independent study.
All A Level Geography specifications have been radically updated and rewritten in recent years. The content and approach to learning aims to prepare students for the geographical issues and processes to be found in the 21st century world. It also seeks to create a stronger link between A Level and undergraduate study.
The course is a 2 year one with no AS course offered. A look at the list below shows the breadth of geographical topics covered:
- Landscape Systems
- Earth's Life Support Systems
- Changing Spaces; Making Places
- Global Connections
- Disease Dilemmas
- Hazardous Earth
There is an ongoing requirement to develop a wide variety of geographical skills. These will be assessed within the 3 examination papers - as part of the assessment of topic content from the list above. In addition, students will complete fieldwork in each year of the course with an individually planned coursework investigation to be carried out, using students' own data collection, in Year 13.
The department follows the OCR Specification.
Enrichment
Creating opportunities for students to enhance their experience, and develop their appreciation of geography is an important aspect of the department's work. To this end the curriculum visits are vital, yet it is important to also offer extra-curricular trips for those able to participate. In recent years the department has successfully run an overseas visit to the 'land of fire and ice' – Iceland - for GCSE and A Level geography students. This is a fantastic opportunity for students to see volcanoes, rift valleys, glaciers, hot geysers and many, many other amazing geographical landscapes.
Other ways of extending the students' interest in the subject has included inviting ex- geography graduates to speak about their current employment and enabling attendance at lectures at, for example, the Royal Geographical Society.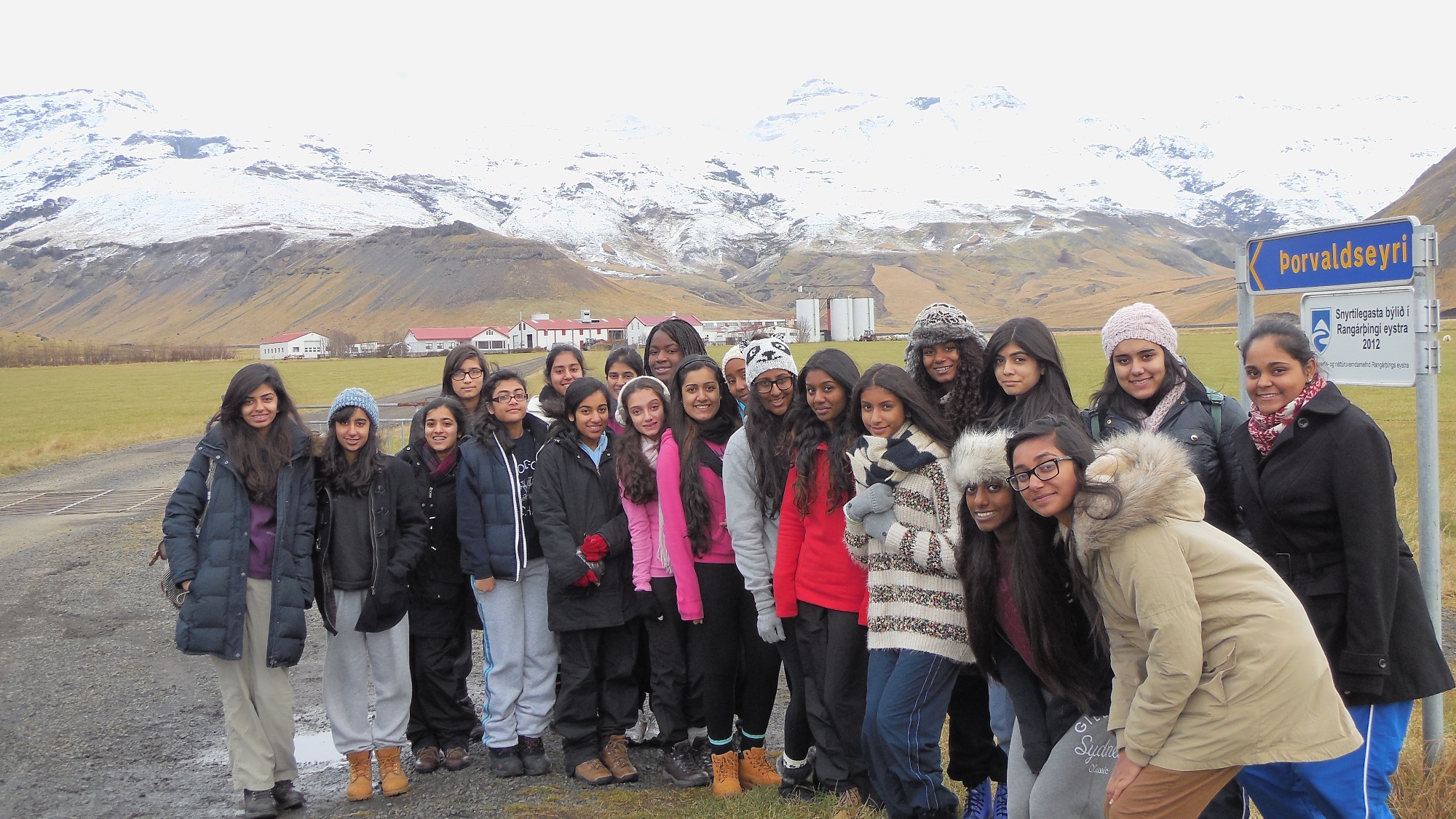 Future Pathways