Why study Music?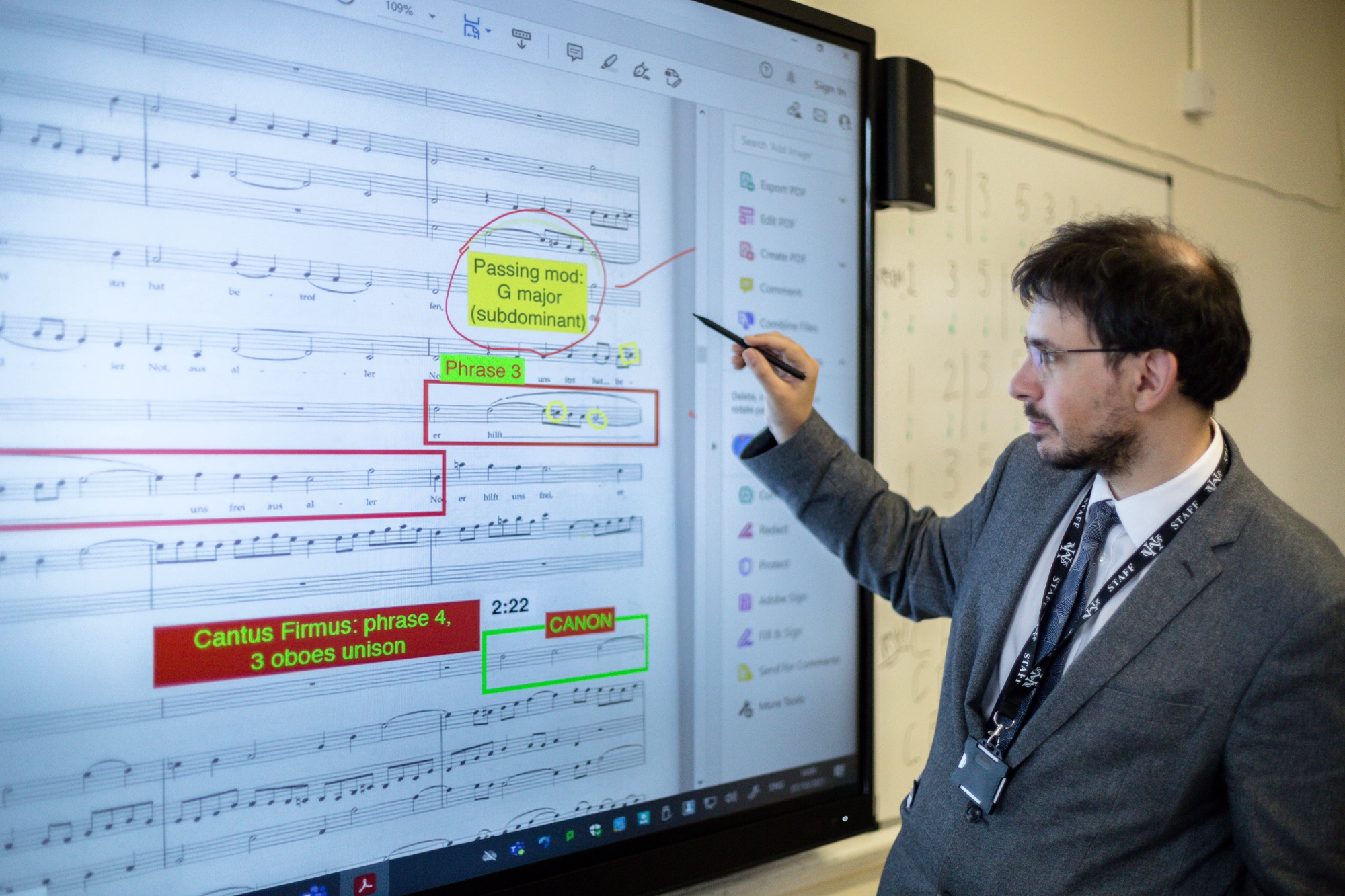 Since the dawn of civilisation, music has been seen as being important to society and to human beings. Instruments have been found dating back 30,000 or more years. In ancient Athens music was one of the four core subjects. The reasons for such societies placing music as one of the most important subjects are complex, but more recent research has shone some light on why this might be. On a purely biological level musical activity, including singing, has been shown to simultaneously involve the use of many parts of the human brain. As a result, people more involved in musical activity have typically proved to be more intelligent than average. And over generations this would have provided certain humans with distinct mental advantages over other groups. It is not without reason that music gets a significant mention in Charles Darwin's "Origin of Species". This aside, music has many other benefits, including developing our creativity, affecting our emotions and impacting on our personal development.
KS3: A Foundation Course in Music
The Music Department aims to develop the musical talents of all pupils, regardless of ability. Pupils receive one hour's teaching in this subject per week, in a course spread over three years.
The Scheme of Work in Music is broken down into discrete but interlocking "Units". Pupils in Year 7 look at many of the basics of music – rhythm, melody, timbre – through the study of topics including Programme Music, Indonesian Gamelan, Vocal Performance and Jazz and Improvisation. In Year 8 more complex structures are considered, including the use of ostinatos and chords, through the study of topics including The Blues, The Symphony and Music Using Computer Technology. And finally, in Year 9, students study song-writing, which typically dominates the musical lives of so many young people today, as well as furthering their composition and performance skills in Film Music, and learning to discuss and write about the value of different musics.
It is hoped that, at the end of the course, pupils have a thorough grounding in the elements of music, and are able to compose and perform music and to analyse and discuss the subject with reference to relevant technical terms. Above all, the aim is that girls enjoy Music and gain an increased understanding of the subject for their future lives.
KS4: GCSE Music (AQA)
At GCSE level at Woodford the Music Department will be following the AQA Specification from September 2016.
The specification may be broken down into the following areas:
Component 1: Understanding Music (40%)
A written paper lasting 90 minutes. Candidates respond to questions based on the Western Classical Tradition (pre- and post-1910), Popular Music (including pop, jazz and musical theatre) and Traditional Music (including folk and world musics). The paper comprises both listening and written questions.
Component 2: Performing Music (30%)
Throughout the 2-year course, students will have a number of opportunities to perform both as a soloist and as part of an ensemble. Candidates must submit two performances by the end of the course – one solo and one ensemble – lasting a combined duration of between four and seven minutes.
Component 3: Composing Music (30%)
Students will learn a range of composition skills, culminating in writing two individual compositions: one to a choice of brief set by the exam board, and one in a style of the student's own choice.
To get the most out of the course it is advisable that you enjoy various types of music, and that you are proficient on at least one instrument or voice (including Carnatic and pop instruments). While students can take GCSE Music from any musical starting point, it is advised that students are undertaking individual instrumental or vocal lessons before the end of year 9 in order to prepare them for the performance aspects of the course.
KS5: A Level Music (Edexcel)
Pupils may choose to study the subject further, progressing first to AS, and then to A level. For both these courses the subject is broken down into three units of work; listening and appraising, composing and performing. The courses are, in many ways, similar to that at GCSE, with pupils answering a written paper, performing on one or two instruments or in an ensemble, and undertaking composition work (for which they are given various options). The courses additionally prepare students for study at university.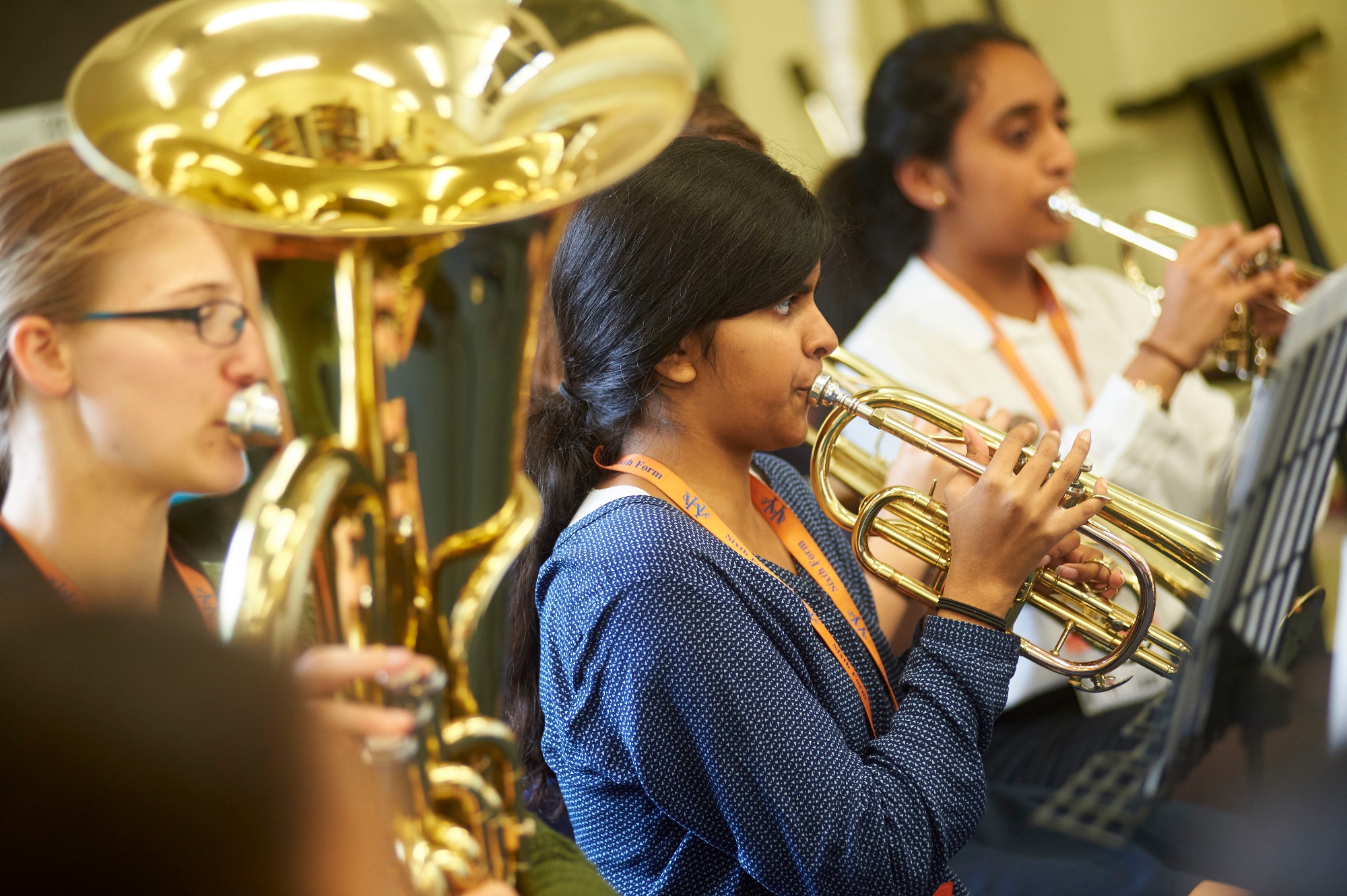 Extra-curricular Music
One of the joys of being at Woodford is the rich variety of clubs and societies on offer. In music there are a number of clubs, all of which offer pupils the opportunity to perform, compose, conduct, and otherwise undertake a variety of musical activities.
Some of the most popular and long-lasting clubs include the Junior Choir, the Junior Band, Jazz Band, Carnatic Ensemble, Brass Band and Senior Orchestra. Other clubs are offered, depending upon the staff and pupils available.
In addition, pupils are given the opportunity to assist in the production of House Drama, and the Summer Production.
Furthermore, the Department organises regular performances within school and in the local community, as well as visits to concerts and the theatre.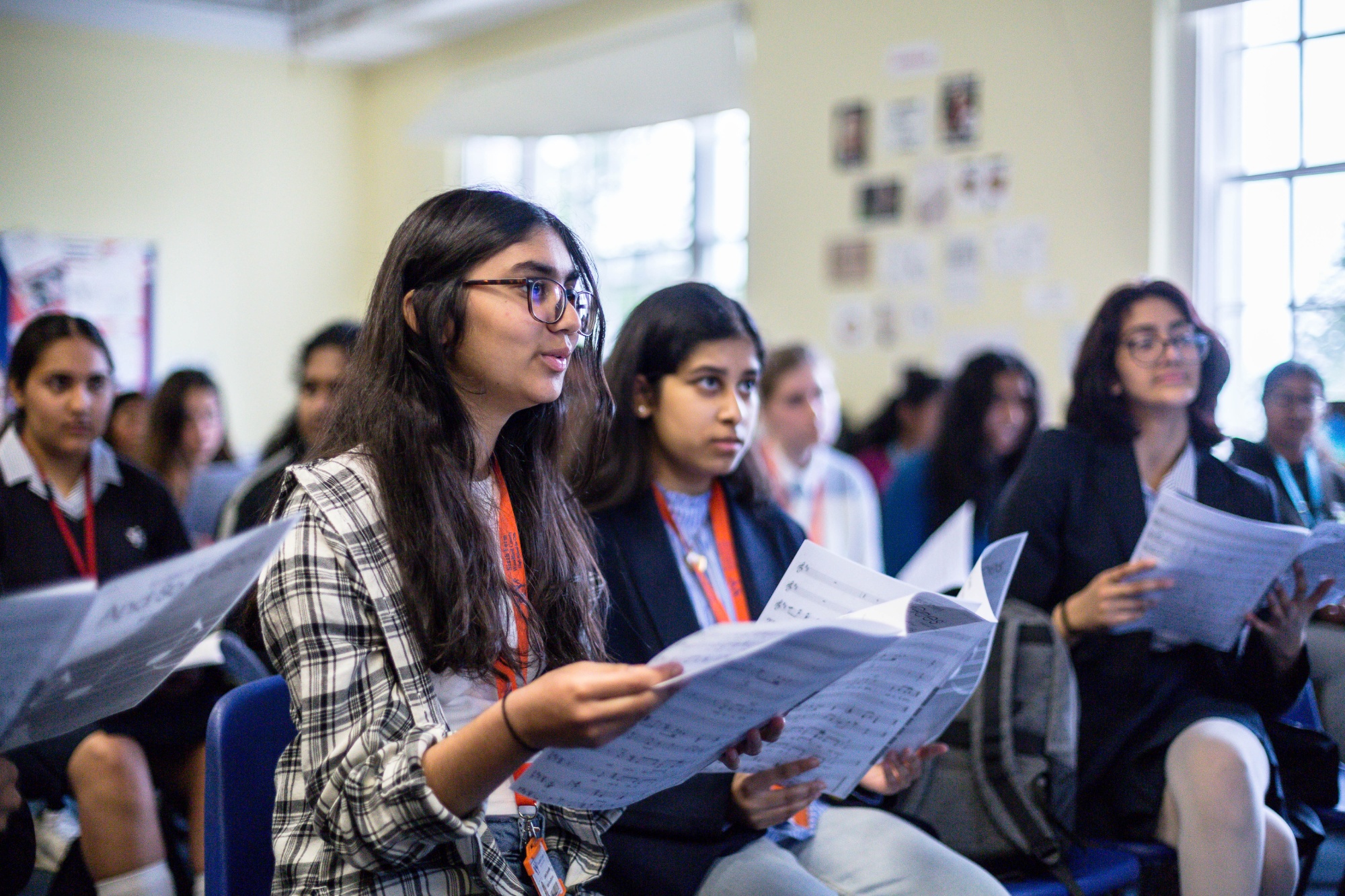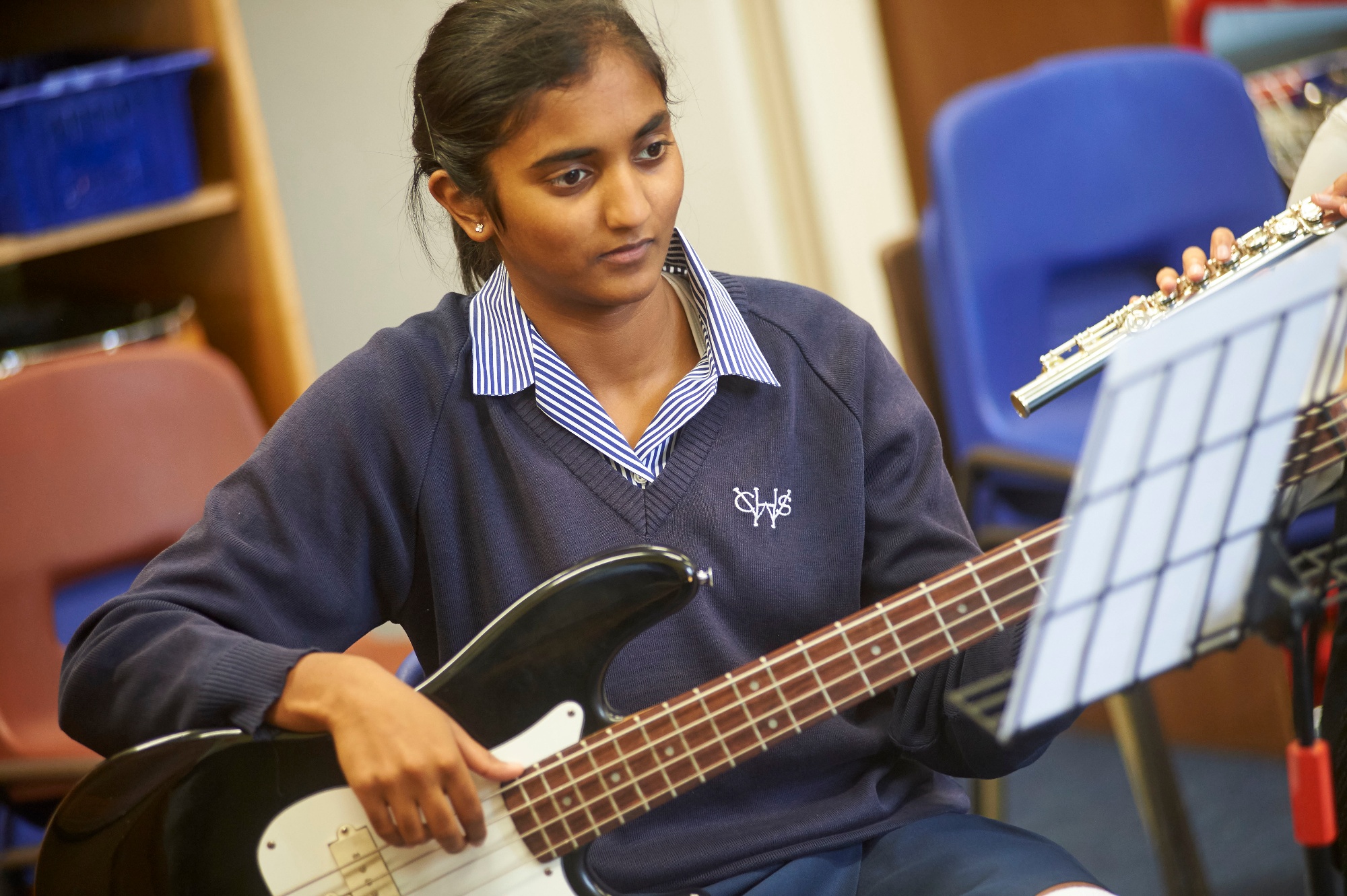 After Woodford
A musical education at Woodford equips pupils with the knowledge to proceed to university study, and beyond. Pupils have gone on to a variety of careers, whether at the BBC, teaching, working in marketing, the theatre, opera, for an orchestra, in film, in popular music, or indeed further study at university, with one former pupil currently reading for a PhD, following her First in Music at Oxford.
Recommended Listening
Recommended reading is contained within the Word document attached below..