Why study Physical Education?
Physical Education has a critical role to play in the physical, social and mental development of a child. Through involvement in regular exercise pupils will be encouraged to acquire knowledge of the relationship between an active, healthy lifestyle and care of the body.
This subject gives students the opportunity to acquire competence in a range of physical skills and to experience the challenges of working individually, cooperating as a group and competing against others. As students progress through the school they will be expected to widen their sporting role to become performers, leaders and officials.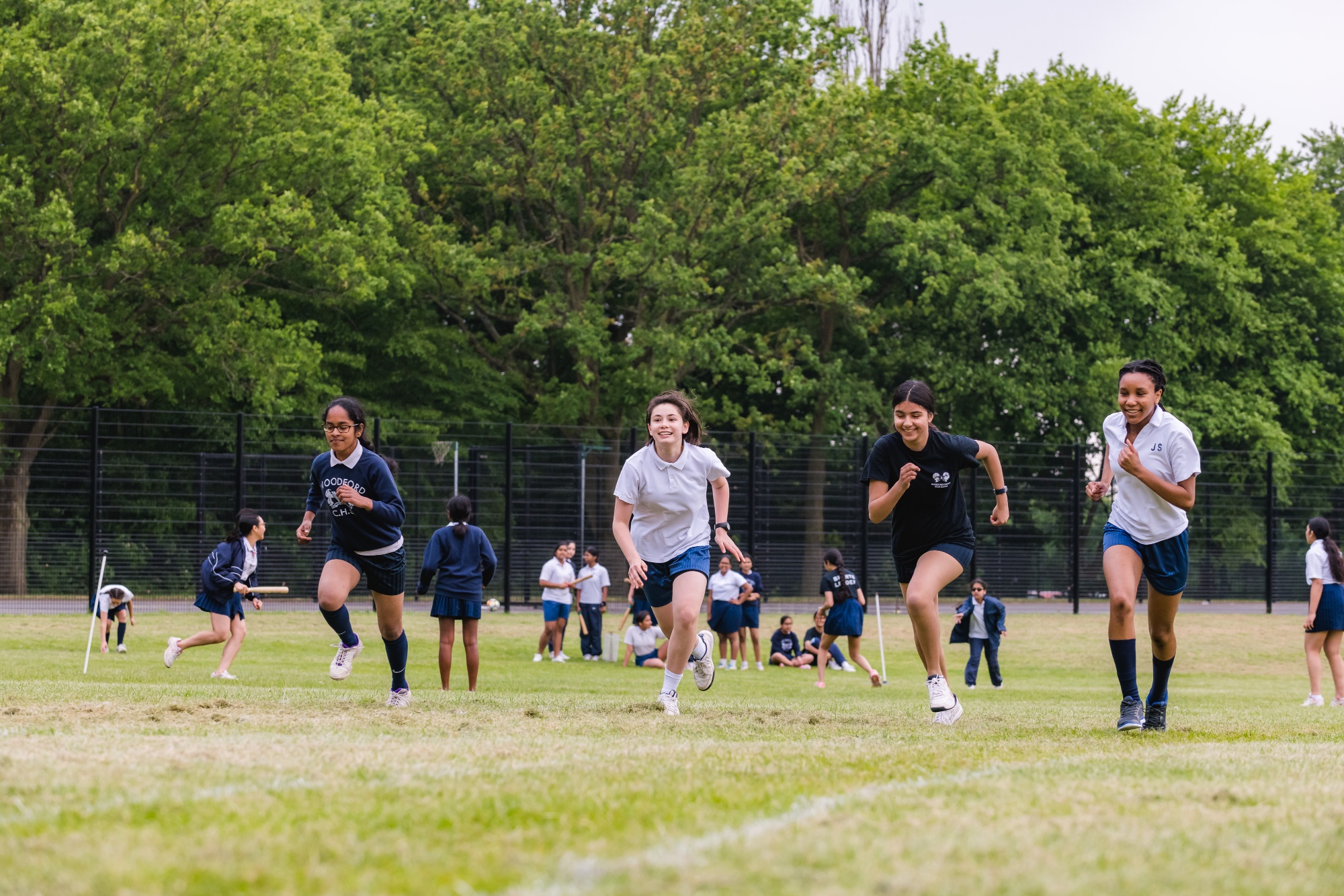 KS3 PE
Taking part in Physical Education should be an enjoyable and satisfying experience and young people need to be presented with a variety of types of activity. A broad and balanced Physical Education programme affords this variety, offering activities which can be explored in different physical environments.
Sports studied through KS3 include: Netball, Badminton, Gymnastics, Dance, Football, Tag Rugby, Volleyball, Fitness, Rounders Athletics, Crickets, OAA (Outdoor Adventurous Activities), Trampolining and Sports Education.
KS4 GCSE PE (AQA)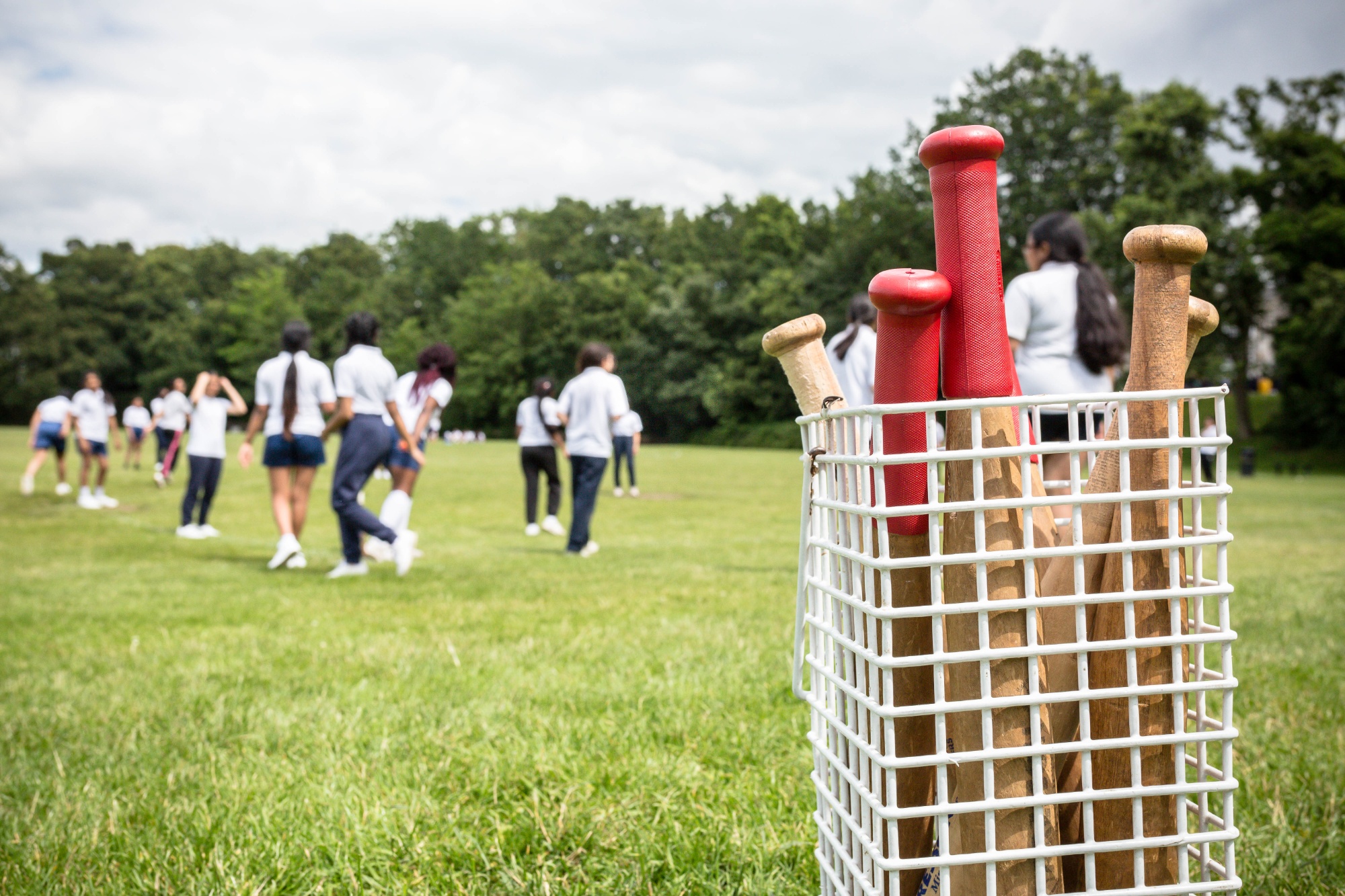 The two year course offers students the opportunity to study the theoretical aspects of PE as well as the practical.
During the theory lessons they will develop detailed knowledge about the impact of physical activity and exercise on the cardiovascular, respiratory, muscular and skeletal systems (over the long and short term) and also how lifestyle choices (such as exercise, diet, rest and drugs) affect those systems, fitness levels and the mind and body in general.
Students are required to offer three performances in the role of player/ participant. The course requires students to develop their knowledge, skills and understanding in a variety of sports, from which they later choose their best three to be assessed in for their final exam. Any other specialist activities that they regularly participate in (e.g. dance, skiing) can be discussed with a member of the PE staff for suitability.
Sports studied at KS4 include: Netball, Badminton, Tramoplining, Potted Games, Football, Volleyball, Fitness, Rounders, Athletics, Cricket and Sports Education.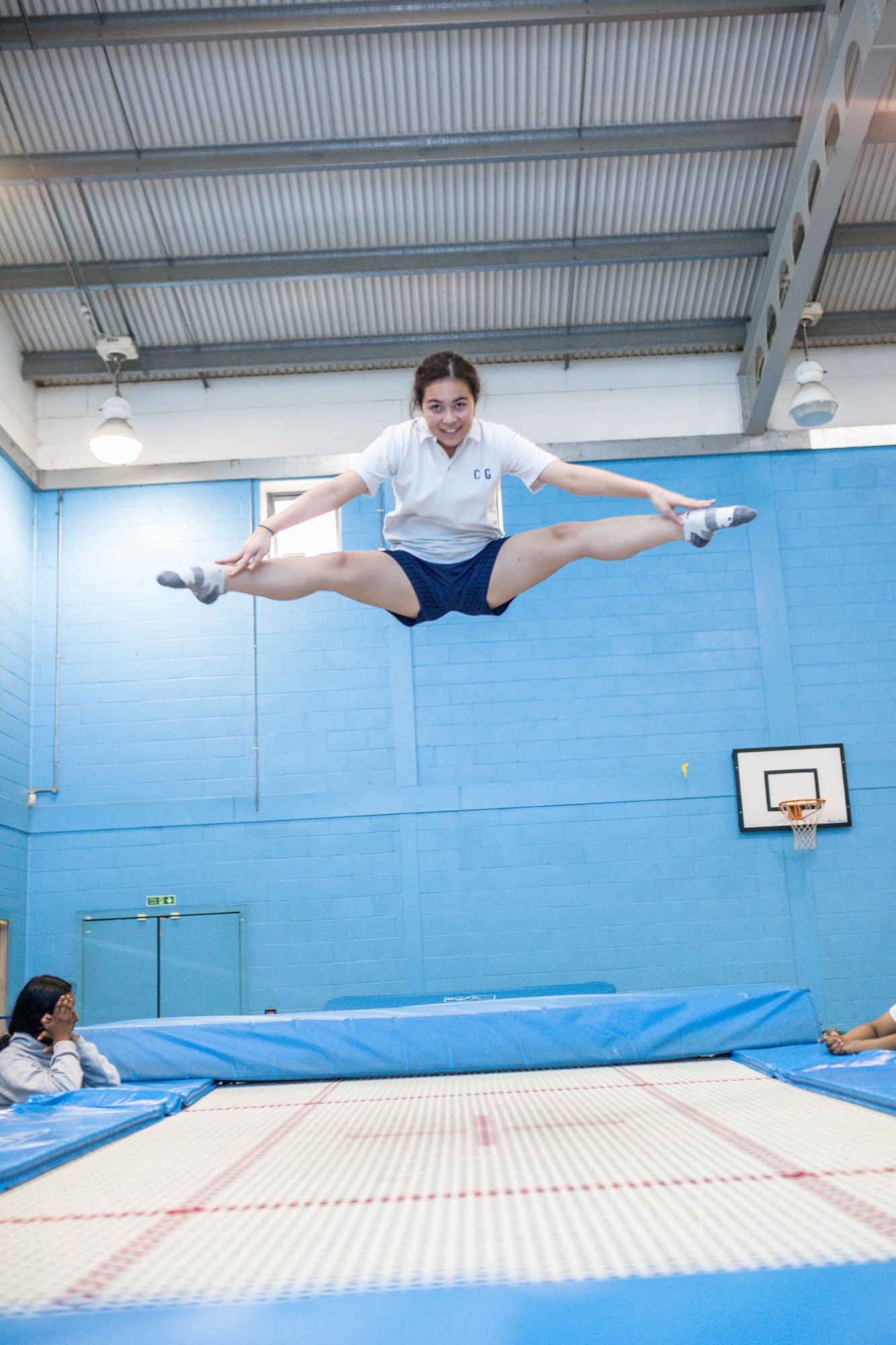 Sixth Form Enrichment
As part of the sixth form enrichment programme we offer a range of physical activities for the students to sign up to. These sessions happen on a weekly basis sport and activities offered include: Badminton, Netball, Fitness, Trampolining, Invasion Games, Potted Games, Volleyball and Rounders.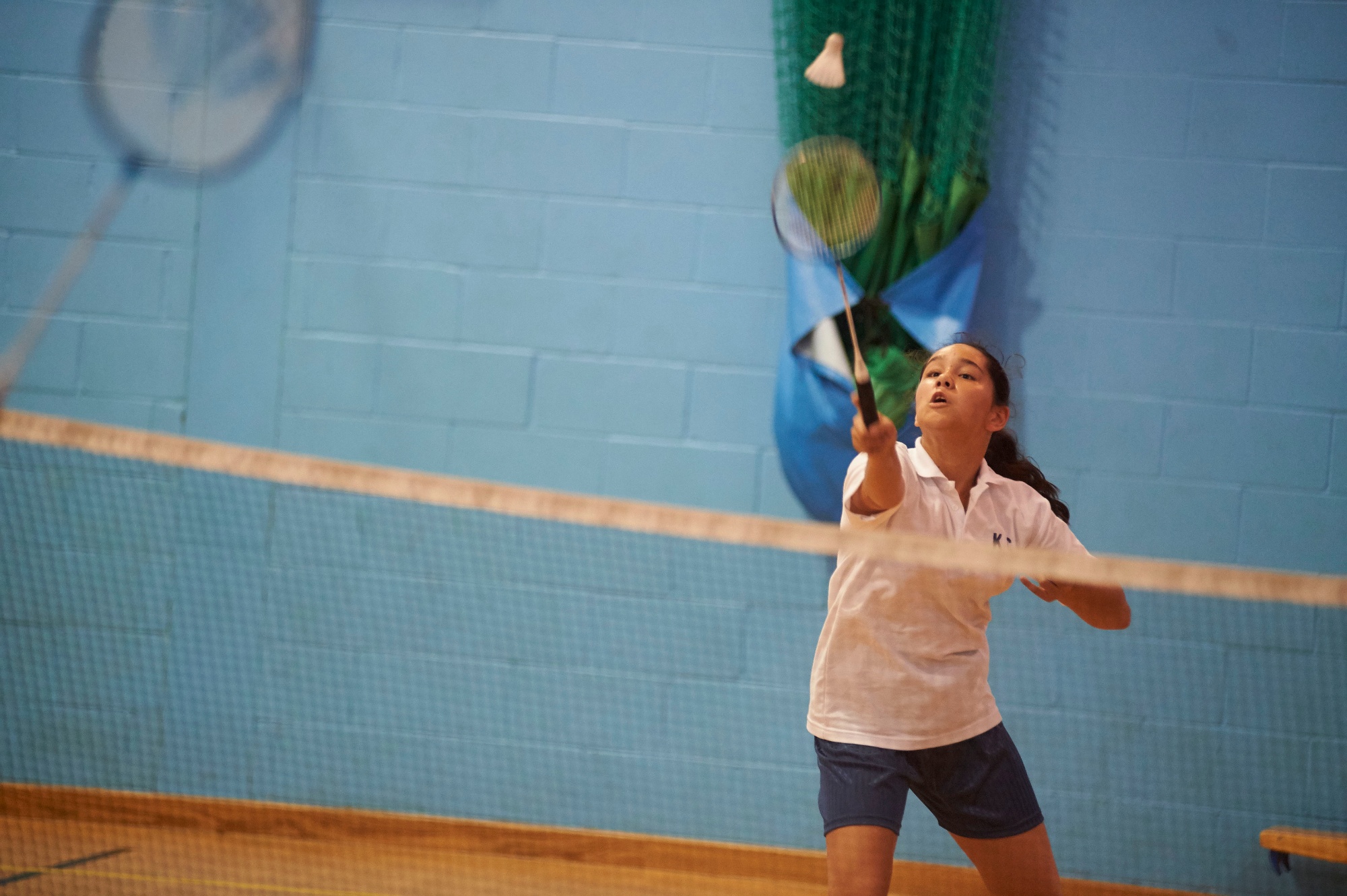 Extra-Curricular Activities
All students at Woodford are offered a wide variety of sports activities throughout the week in which to participate. We compete weekly in Borough competitions and for several years have become strong competitors in Netball, Cross Country, Badminton, Athletics and Rounders. Woodford girls have successfully gone on the represent the County and beyond in a variety of sports.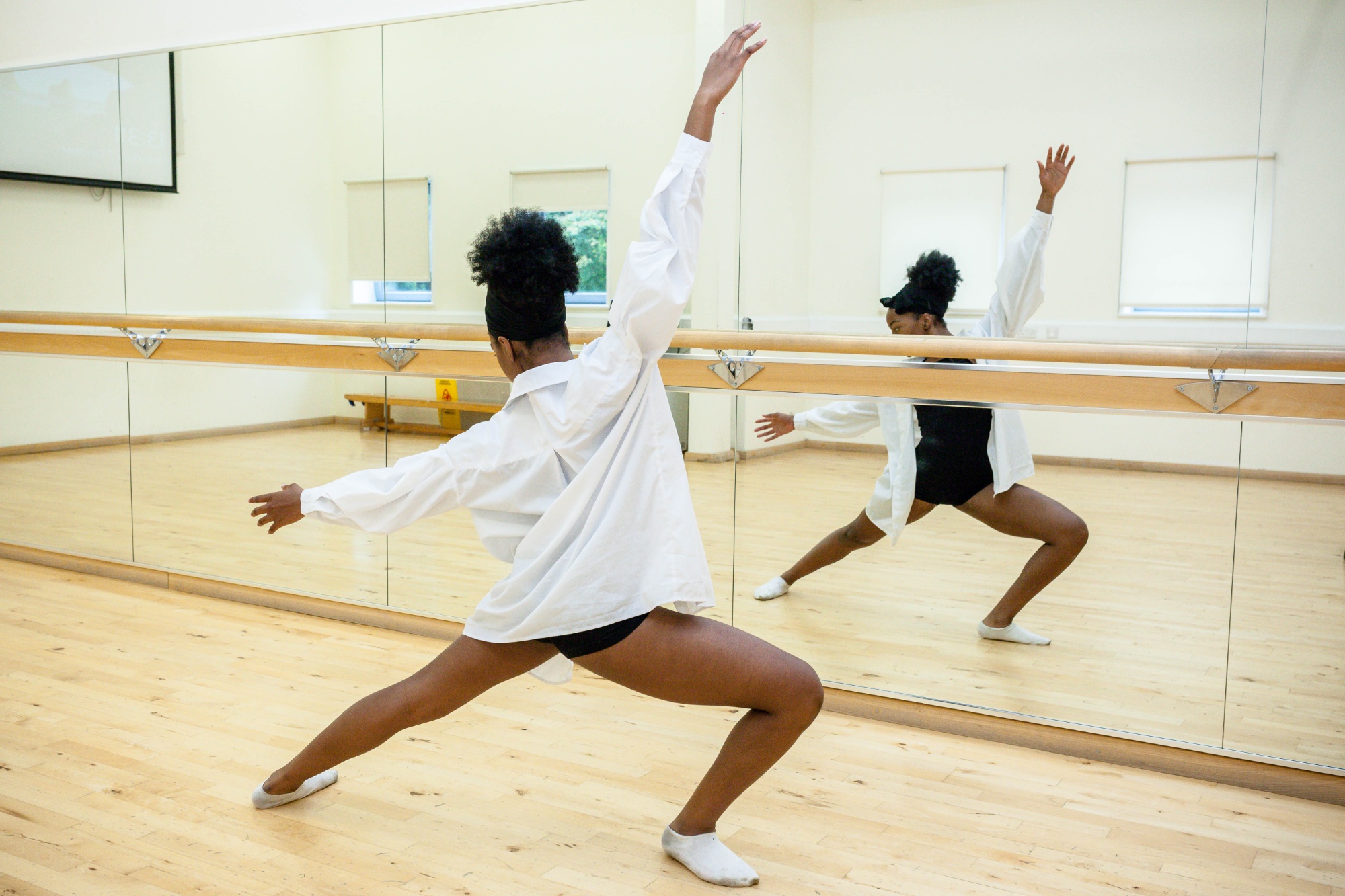 Future pathways
Students with GCE Physical Education have access to a wide range of possible career and higher education opportunities. You learn and use a variety of transferable skills throughout the course. These include collecting, analysing and interpreting data, communicating your findings in different ways, and identifying and developing the links between different parts of the subject. These skills are in great demand by employers, universities and colleges.
Qualifications in this area might lead into careers in sports science, recreational management, armed forces and the Civil Service.
Louis Smith Visits Woodford