Why Study R.S?
The study of religion at WCHS is first and foremost an academic undertaking, whilst also recognising that religion is not static nor linear, but is the study of people and societies that are living and constantly changing. There are undoubtedly tenets and beliefs that may have remained unchanged for Millenia, but religious beliefs and modern life have both had to mould around and make space for one another. It is this constant negotiation that makes Religious Studies such a fascinating subject to study.
At WCHS, our students are of diverse religious backgrounds and beliefs. This is an asset and a source of enrichment for our school community. Exploring and sharing what our pupils come with in terms of their cultures and backgrounds gives us an opportunity to explore the breadth of worldviews that exist within our school. This in turn also helps us to explore those reflected in London, in British society and in our world. This is not restricted to the structures of religion and its rules and practice, but also in the exploration of human nature. We recognise that though for some, religion offers answers and a broader narrative wherein we can place ourselves. For others, this can be gained from exploring scientific ideas, from a sense of justice, from a feeling of connection, or one of awe relating to nature. Though we may not have these feelings ourselves, if others are having this kind of experience of the world, then it is important to come to some understanding of what it means to them, and how it can impact us all.
Maintained (State) schools are required to provide Religious Education according to a locally agreed syllabus. Unlike the National Curriculum which is imposed by the Government, a locally agreed syllabus provides schools with direction and schemes of work that reflect the unique social and religious context reflected in the borough. The Redbridge Agreed Syllabus is created and revised every 5 years by the Local Authority's Standing Advisory Council for Religious Education (SACRE). The syllabus aims to recognise how the school, home, and faith community contribute to the make-up of our local community.
At WCHS, our approach to learning RS amongst other things includes:
Examining the fundamental questions of life
Understanding where people's beliefs come from
Understanding why people view the world differently
Understanding that differences exist between as well as within faith and non-faith communities
Weighing up different beliefs, opinions, and experiences
Reflecting on our own views about how to live life
Relating the beliefs, values, and experiences of others to our own experience of life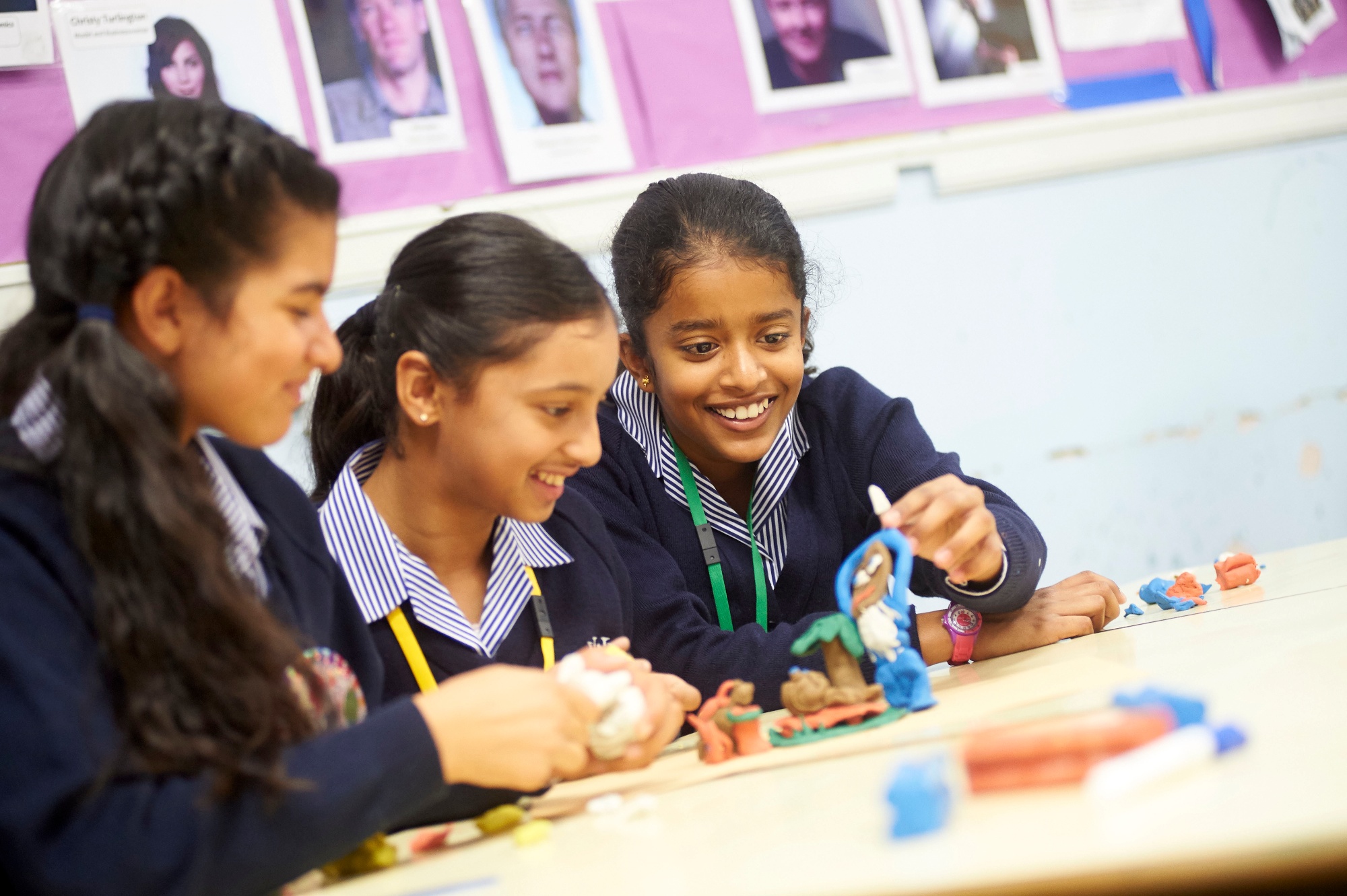 KS3
Throughout year 7,8 and 9, our students will take a journey through the major world religions. Our schemes of work are based on the direction given by the Redbridge and Havering Locally Agreed Syllabus and aims to build pupil's knowledge about the complexity and diversity of religious and non-religious people in our society.
Years 7 and 8 are focussed on developing a depth of understanding of religious worldviews and the nuances of practice between religious observants. With each term, our students build to a more accurate understanding of the key aspects of the six major world faith whilst also reflecting on what relevance these concepts might have for them as young adults.
In Year 9, we introduce our students to philosophical and ethical debates that have existed since humans have. Religious and non-religious responses are offered but it is a personal evaluation of topics such as the problem of evil, when does life begin and end, and how to counter discrimination that is really sought.
Transferable skill
Many of the skills learnt in RS lessons are not exclusive to the subject. Being able to evaluate opinions, understand sources, interpret language, symbolism, metaphors and allegories are all useful in other subjects such as History, English, Music, Classics and Languages. In Science some of the religious and moral issues we examine will also be useful in debates about the use of new technologies.
KS4: GCSE in Religious Studies (EDEXCEL)
Our popular GCSE course follows the EDEXCEL R.S. examination with two papers:
Religion and Morality are studied from the point of view of both Christianity and Islam. The GCSE explores religious beliefs and practices, and then also Topics include Matters of Life and Death, Marriage and the Family, Crime and Punishment and War and Peace.
Whether they choose to take the GCSE option or not, all WCHS students study Religious Studies where they follow a non-examined course. At its crux, the topics explore religion and worldviews through the lens of broad ethical issues such as Tyranny, the Holocaust, Pacifism, the Philosophy of Religion, Abortion, Euthanasia and Capital Punishment. The aim being that students understand the relationship between beliefs and their practical application in colouring the way people navigate through life.
A Level in Religious Studies (EDEXCEL)
The EDEXCEL A-Level course is firmly rooted in the study of Christianity, Ethics and Philosophy. Topics include Situation Ethics, Arguments for the existence of God, Non-religious responses, Virtue Ethics, The problem of Evil, Religious Language, Sexual Ethics and Relationships, and Life, Death, and Beyond.
These exciting topics allow students to engage with the study of philosophy of religion and the core questions it poses about the core aspects of life, as well as its practical application in the Study of Moral Philosophy. In the Christianity module, students engage with theological ideas and the sources of differences within the faith.
Enrichment activities
All students in year 12 attend a lesson of enrichment activities once a week. For one half term within the year, all year 12 students will attend Philosophy and Religion enrichment. This course provides students with an introduction to philosophical theories and how religion is a feature of current affairs.
At Christmas, and Easter we hold special assemblies to which students contribute, and the Harvest window competition always creates a fine display of talent. Our, now famous, Fivepenny Race between the Houses generates much fun and many funds for Leukaemia research every year.
Woodford students engage in a variety of activities to raise money for charity. Each House chooses a cause to support each year and there is hardly a week without a sponsored silence, cake sale, car wash, or lunchtime bazaar.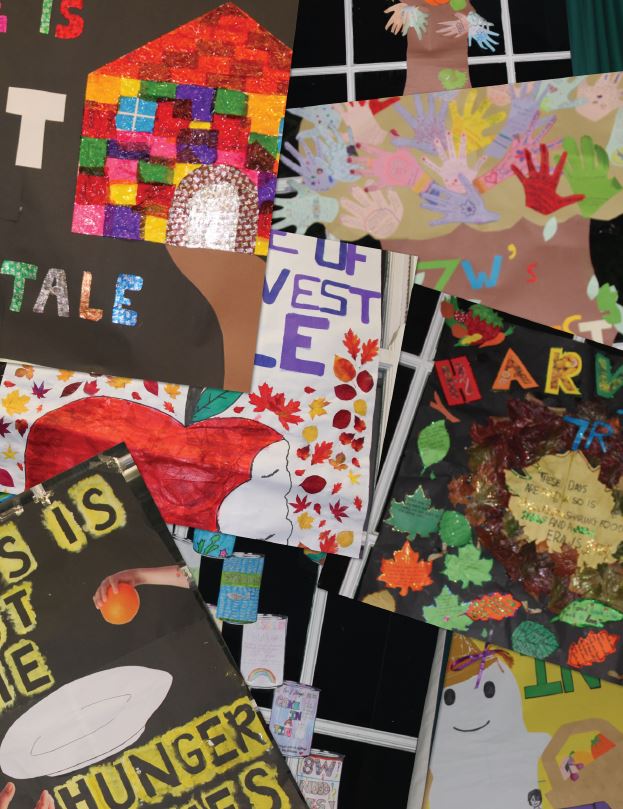 Woodford students engage in a variety of activities to raise money for charity. Each House chooses a cause to support each year and there is hardly a week without a sponsored silence, cake sale, car wash, or lunchtime bazaar.
Future Pathways
Many students find that the academic rigour of a Religious Studies qualification gives them access to a deeper ethical and philosophical understanding of the world, which is useful at university and in their later careers. At university and job interviews it gives them the confidence to tackle tricky moral and philosophical questions which may give them the edge over other candidates.
Some students continue their studies in Philosophy and Religion at university level whilst others make good use of the skills Religious Studies provides in medical and related courses of study.