Why Study R.S?
R.S. is not just about learning facts and figures - among other things studying religion also includes:
understanding where people's beliefs come from
understanding why people view the world differently
examining the fundamental questions of life
weighing up different beliefs, opinions, and experiences
working out your own views about how to live your life
relating the beliefs, values, and experiences of others to your own experience of life
Religion is a fundamental part of many people's lives and this is often reflected in what they write, say, and do. In the news, literature, music and films, for example, there are often references to religious beliefs and practices. Understanding these references helps you fully to appreciate what is going on, and in this way it is life enhancing.
Many people, even if they are not members of a particular religious group, also believe that there is more to life than material existence, and that having a 'spiritual' side is important. 'The spiritual' can be very difficult to define - for some it is connected with specific religious beliefs and practices; for others it is a less easily defined quality connected with the depths of wonder, awe, power and how we relate to nature and our place in the universe. Even though we may not have these feelings ourselves, if others are having this kind of experience of the world, then it is important to come to some understanding of what it means to them.
All maintained (State) schools are required to provide Religious Education according to a locally agreed syllabus. Unlike the National Curriculum, which is imposed by the Government, a locally agreed syllabus takes account of its own schools within its own unique context. The Agreed Syllabus is created and revised regularly by an Agreed Syllabus Conference set up by the Local Authority's Standing Advisory Council for Religious Education (SACRE). The syllabus recognises that the school, home, and faith community have different but complementary rôles. The school is responsible for providing religious education with specific educational aims. The home and faith community are responsible for encouraging the religious nurture and the growth of faith.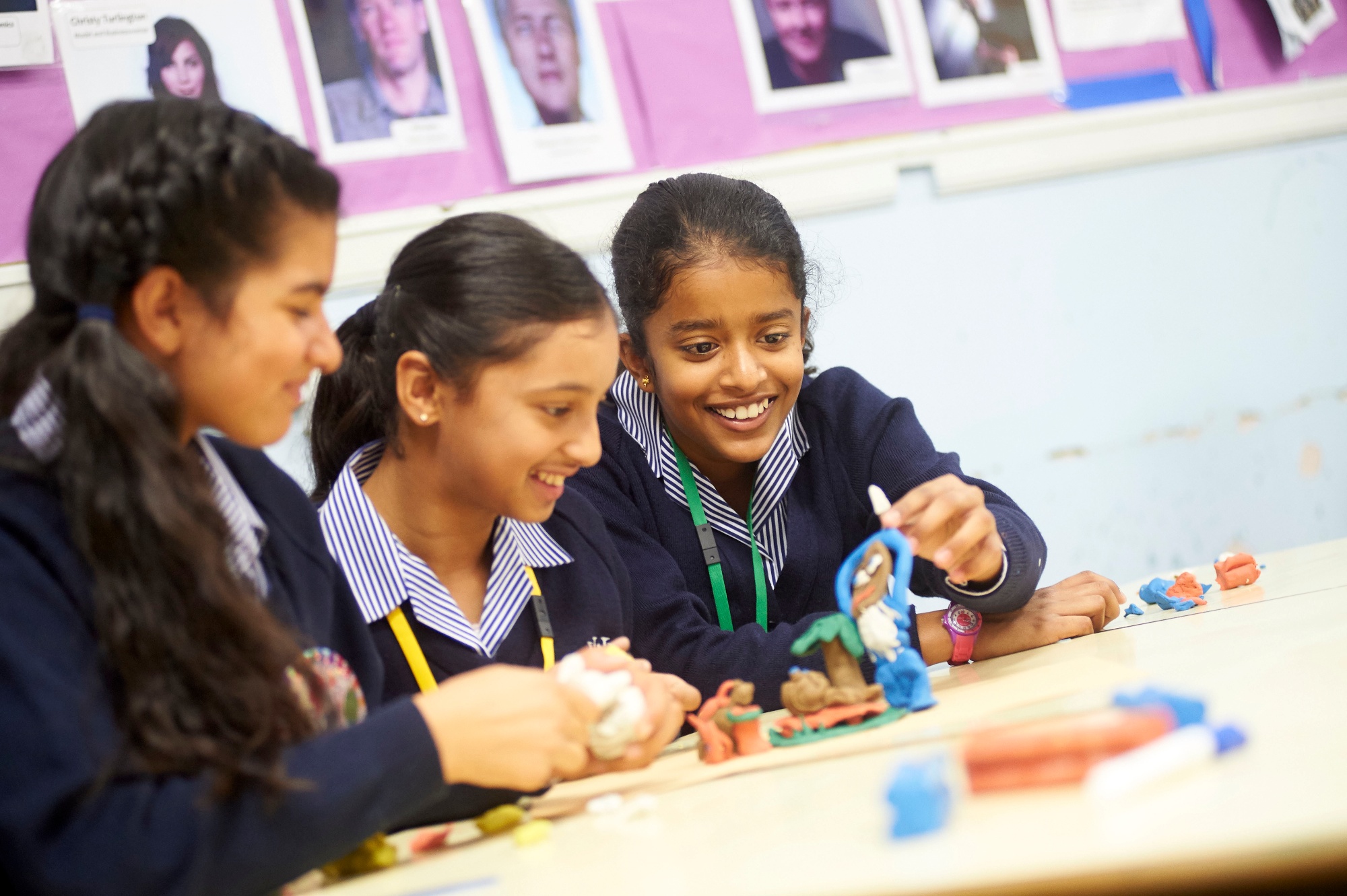 KS3
Transferable skills
Many of the skills learnt in RS lessons are not exclusive to the subject. Being able to evaluate opinions, understand sources, interpret language, symbolism, metaphors and allegories are all useful in other subjects such as History, English, Music, Classics and Languages. In Science some of the religious and moral issues we examine will also be useful in debates about the use of new technologies.
To develop these skills our course involves a detailed examination of the Abrahamic religions (Judaism, Christianity, Islam) and important aspects of cyclic religions (Hinduism, Buddhism, Sikhism).
Students study concepts such as:
repentance, atonement, sacrifice, incarnation, idolatry, slavery, freedom, obedience, and creation,
beliefs such as:
reincarnation, life after death, nibbana, monotheism, polytheism, atheism, karma, sacred texts, and teaching,
and practices such as:
celebration, worship, and rite of passage ceremonies.
By the end of the Key Stage students should be able to answer the question: What does it mean to belong to these faiths?
KS4: GCSE in Religious Studies (EDEXCEL)
Our popular GCSE course follows the EDEXCEL R.S. examination with two papers:
Religion and Morality are studied from the point of view of Christianity and one other religion. Pending approval by OfQual, topics include Believing in God, Matters of Life and Death, Marriage and the Family, Social Harmony, Religion and the Environment, Crime and Punishment, War and Peace, and Medical Issues.
Whether they choose to take the GCSE option or not, all students follow a non-examination course exploring topics such as Tyranny, the Holocaust, Gandhi, the Philosophy of Religion, Fundamentalism, and Life after Death.
A Level in Religious Studies (EDEXCEL)
The EDEXCEL A-Level course is firmly rooted in Religious Belief, Ethics and Philosophy. Pending OfQual's approval, topics include Situation Ethics, Arguments for the existence of God, Non-religious responses, Virtue Ethics, Libertarianism, Free Will and Determinism, Sexual Behaviour and Relationships, and Life, Death, and Beyond.
These exciting topics allow students to engage with real life at a deep level. One student expressed her exhilaration at solving a particularly knotty problem by exclaiming, "Everyone ought to be made to study this!"
Enrichment activities
At Christmas, and Easter we hold special assemblies to which students contribute, and the Harvest window competition always creates a fine display of talent. Our, now famous, Fivepenny Race between the Houses generates much fun and many funds for Leukaemia research every year.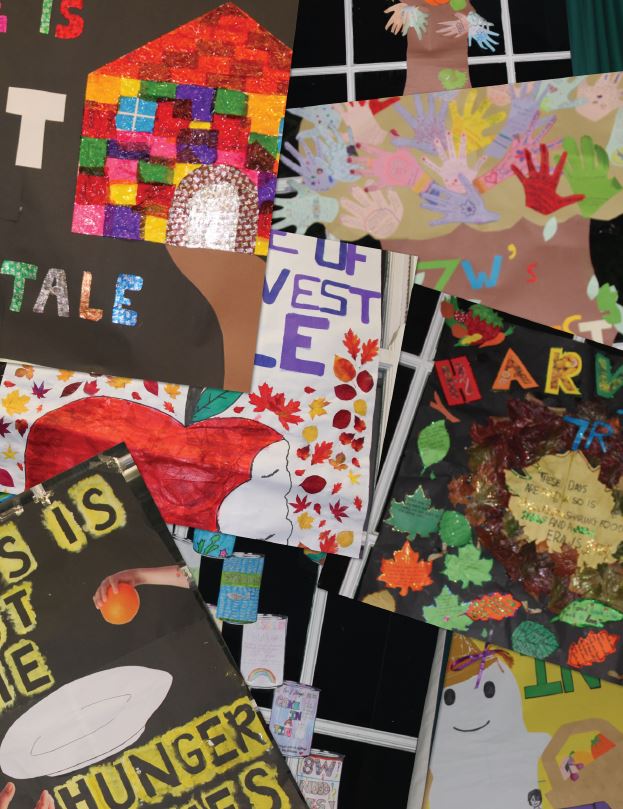 Woodford students engage in a variety of activities to raise money for charity. Each House chooses a cause to support each year and there is hardly a week without a sponsored silence, cake sale, car wash, or lunchtime bazaar.
Future Pathways
Many students find that the academic rigour of a Religious Studies qualification gives them access to a deeper ethical and philosophical understanding of the world, which is useful at university and in their later careers. At university and job interviews it gives them the confidence to tackle tricky moral and philosophical questions which may give them the edge over other candidates.
Some students continue their studies in Philosophy and Religion at university level whilst others make good use of the skills Religious Studies provides in medical and related courses of study.